A Unique Valentine Experience for Men and Women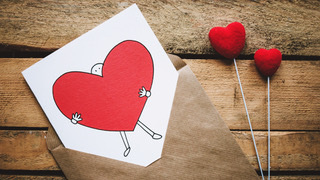 Valentine's Day is just around the corner. Your clients may be looking for the perfect gift to give their significant other or maybe just a way to have smoother skin for those more intimate moments. Either way, we came up with a few solutions perfect for cupid's holiday.
The Sweetheart Facial
This treatment is a great his-and-her experience or just for a little self-pampering. It begins with the soothing and calming Gentle Milk Cleanser followed by a few drops of warmed Grape Seed Hydrating Serum. This leaves the skin soft, smooth and moisturized. Papaya Tangerine Enzyme blended with a tantalizing Cherry Jubilee Enzyme rejuvenates the skin and creates a silky feel – perfect for winter weather treatments.
Following the peel, a tantalizing duo of the chilled Milk Mask and Chocolate Antioxidant Mask brushed onto the face and neck always brings clients to a state of pure bliss. As the mask works, a combination of Grape Seed Hydrating Serum and Drop of Essence can be massaged into the shoulders, arms and hands to deepen the relaxation.
Finish the treatment with the Blushed Wine Gel and Daytime Defense. The skin will feel firm, toned, and smooth as satin.
The Body Treatment
There are a few body treatments you can offer to get your clients supple and smooth for Valentine's Day as well. One is the enzyme treatment that begins with a combination of the Nude Therapies Bamboo Scrub and 20% L-Lactic, followed by an application of the Liquid Enzyme Peel. This will lift away dead skin cells and refresh and hydrate the body.
Moving into the peel, the 25% AHA Gel works well with the body, will lift away deeper layers of dead skin cells, provide antioxidants, and regenerate and hydrate, leaving the skin smooth and polished. Nourish the skin with the Ultra Exfole and Omega 6 EFA. Massage these into the skin and apply a warm towel. Follow with the Energizing Peptide Spritz and Bio Reform 28. Clients will notice an almost immediate difference in firmness.
Another great tool for massage and for softening skin is the Massage Oil, which is perfect for men or women.
Sweet Treats
Around Valentine's Day I always liked to serve a fresh chilled strawberry or an antioxidant-rich piece of dark chocolate to deepen the experience. Clients love the sweet treats. Also be sure to send them along with a few items so they can continue the blissful treatment at home. For women, the Blushed Wine Gel, Bamboo Scrub or Exotica Rhodiola Body; and for men the RED METHOD Stone Power After Shave or the Massage Oil.