How to Handle Complications in the Treatment Room: Pt 1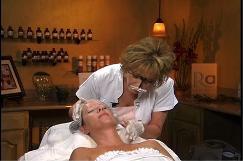 Even with the best of training and years of experience, there are bound to be times when you encounter complications in the treatment room. This is an inevitable truth simply because skin is a reactive mechanism and every skin is different.
So what can you do to help prevent mishaps? And what do you do if one occurs? It starts with knowing your limits, taking steps to reduce the risk and knowing what to do in unplanned circumstances. The latter I will cover in a follow up post.
Know Your Limits
In this industry it is important to set self-imposed boundaries. Why? Currently there aren't any standardizations in place for aestheticians, which leaves a lot open to our discretion, but can also leave much room for error even among the best-intentioned practitioners. Taking the proper precautionary measures and having the right tools in place should a complication occur will minimize, and in some cases reverse, negative results
Technique – it is important to remember a treatment is only as good as your technique in delivering it. Your application will have an impact on the outcome of the procedure. Too heavy a hand can result in over exfoliation, swelling, severe redness and even pigmentation issues. Focus and technique are critical.
Tools – keep in mind too that what you use on the skin becomes an extension of you and your practice. This is why we put so much into our ingredients, the levels in our formulations, and providing the educational tools so you can have a solid knowledge of the product.
Prior to any treatment, take the time to clarify your intent. While examining your client's skin, determine their long- and short-term needs, how you can help, and what the best treatment is for their skin today. Then get very honest with yourself and ask if you feel you can deliver that treatment with complete confidence.
Reducing the Risk
When working with a new client, skin assessments are essential. This provides a roadmap for where they came from and where you will take them. You will want to find out:
What, if any, medications and active topicals they are using
What procedures they've recently had (including waxing)
If they have any skin allergies.
Always conduct a patch test prior to working with a new client or rendering a new treatment on a returning client. It is a simple, yet crucial step and one of your best defenses against allergic reactions.
If you are starting your client on a new protocol you've not yet tried, be sure to read it thoroughly. We provide white papers, extensive protocols and product information sheets so you know exactly what you are using and how to use it. It's important to know exactly what you are doing before you begin the first step. When in doubt don't do the protocol. Always be prepared in case of a reaction even if you are familiar with the treatment. Have ice, cold packs or cold water, as well as anti-inflammatory and anti-itching topicals at the ready.
During the treatment constantly be observing the skin very closely. Catching a complication early on will be much easier to treat than one that has escalated, but keep in mind this can happen very quickly.
Establish a solid rapport with your clients and have that conversation on why it is so important they let you know about their skin care regimen, history or any medications. Inform them of all of the potential outcomes before beginning any treatment.
In the next blog post I will talk about addressing specific complications in the treatment room. In the meantime, for more information on our educational tools, visit our Education page.
Question: What preparations do you take to avoid complications?