How to Host a Peel Party to Boost Business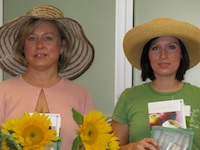 Summer is winding down and many people are settling back into the routine of the daily grind. This time of year clients often look for quick escapes close to home to recharge, so why not offer a Peel Party.
What is a Peel Party? It is an event hosted at your spa or treatment room to introduce your services and products to a new crop of clients in an innovative and fun way. These parties are also great for showing your loyal peel clients how much you appreciate them. So, how do you put one together?
Planning a Peel Party
Typically Peel Parties work best with a small group of six to 10, as you will be providing treatments to each. One of the guests will be a loyal client who loves peels. She will be in charge of suggesting or inviting her group of friends or relatives.
During the themed party, guests will be served light refreshments, given personalized skin assessments, receive couture peels and post care, and have an opportunity to win products and other goodies. Clients always love these parties, as it's a chance for them to get together with their girlfriends and relatives, and have the spa to themselves for a few hours.
To prepare for your peel party I've put together a few guidelines to help make it a success:
Determine a theme for your party. Get creative! Some ideas include a Southern picnic with strawberries and mint juleps, desert detox with healthy Southwest-inspired refreshments, sweet indulgence with dessert-themed marketing materials and fresh fruit with antioxidant-rich dark chocolates, or a France or Italian escape. The options are endless.
Select a loyal client who loves peels and has a circle of friends who could make for great continuing clients. Offer her a complimentary facial as a hostess gift.
Prepare an invitation for her to spread the word and ask that RSVPs be received at least 10 days prior.
Ask for the guest list and be sure to get email and phone contacts.
Secure payment prior to the event, at least two weeks in advance, as you will be blocking out almost an entire day for this party.
Conduct skin assessments on all guests prior to the party. Be sure to have all consent and skin history forms completed, and conduct patch tests.
Be sure to book all guests for their follow up treatments within 7 to 10 days. Do this prior to the party.
During the party you will also want to:
Serve light refreshments such as fun "mocktails" (non-alcoholic) and healthy hors d' oeuvres.
Provide post-care or prescription sheets for each guest and possibly a special discount.
Give post-peel kits to each guest, which may include small sizes of the Citrus Gel Cleanser, Sea Gems, Regenerating Cream and Daytime Defense SPF30.
Prepare a gift basket for one guest to win in a drawing.
Have testers for sampling, which may include serums, moisturizers and eye creams.
Plan activities during their wait. While the other guests wait to receive their treatment play a DVD, offer shoulder massages, encourage them to sample the testers and mingle.
A variety of peel treatments will work for this event, and you might determine this based on the host client's favorites and guests attending, or keep them in line with the theme of your Peel Party. Be sure to keep it fun and engaging, and maximize all of your efforts by focusing on following up with each of the guests to secure them as repeat clients.
Question: What themes do you think would make for a fun peel party?