In Bloom Ingredient Spotlight: Hibiscus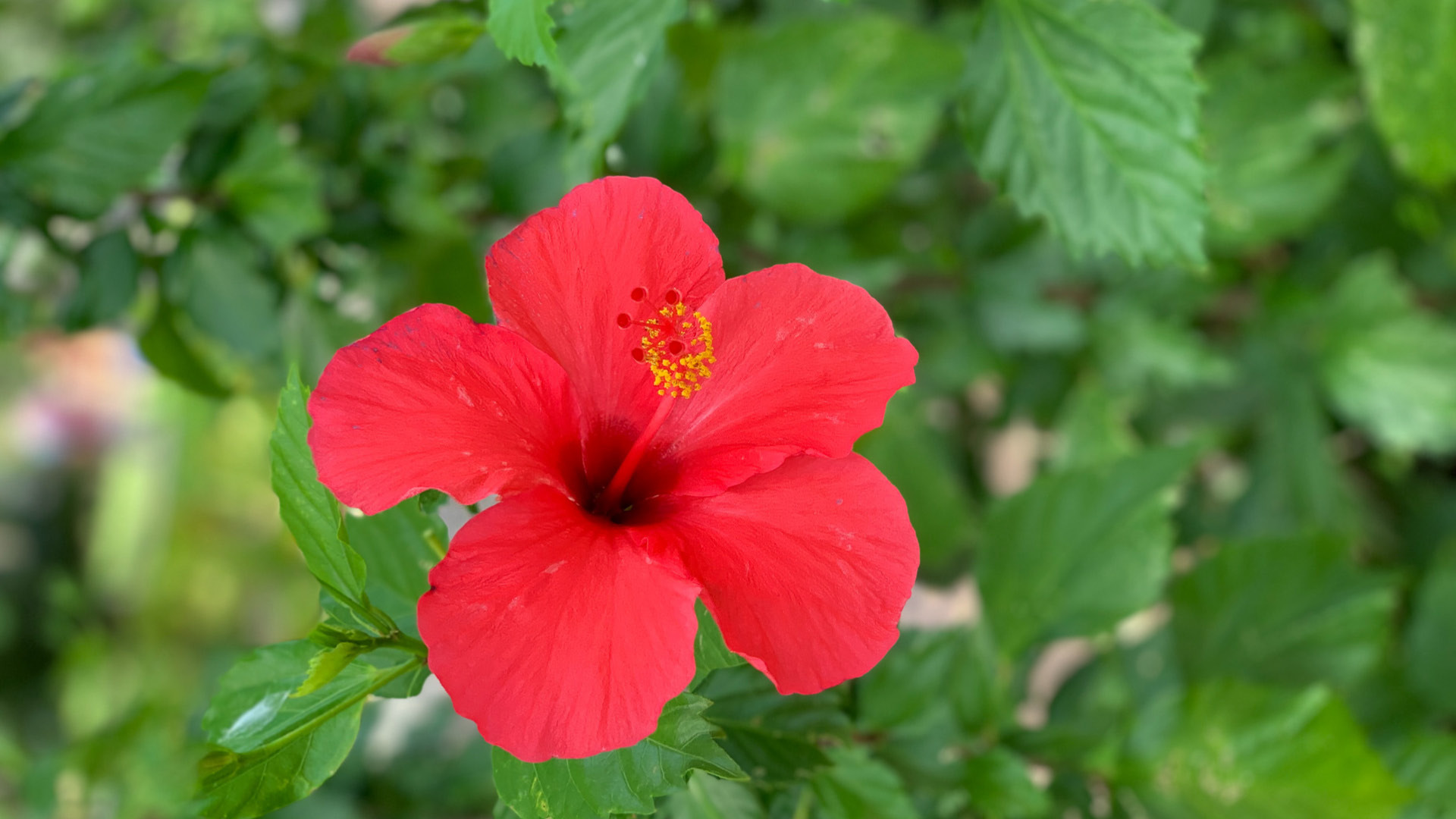 Last week I wrote about the lotus root and its remarkable effects on the skin­­­­­­­­. Keeping with the "spring in bloom" theme, I'll delve into the benefits of hibiscus, another flower acid in our new collection of exotic peels.
As I mentioned last week, these new rejuvenating flower acid peels use flower acids derived from lotus root and hibiscus. These are considered second-generation alpha hydroxyl acids (AHAs) and have lower pH levels, offering a gentler approach to peeling, while providing potent healing properties. Hibiscus, characterized by two acids, also provides potent hydrating support.
What It Is
Hibiscus sabdariffa is a species of hibiscus native to the Old World tropics (i.e. Africa, Asia and Europe). It is a powerful antioxidant and anti-inflammatory, works to maintain skin elasticity and even tone, and provides high-moisturization content. The flower acids used in our formulas are extracted from the chalices of subtropical Malvaceae (hibiscus sabdariffa).
The flower acids obtained from hibiscus chalices are characterized by their high level of AHA-like citric acid (10%) and pyruvic acid (5%). While AHAs are wonderful exfoliators, increase cell regeneration, and decrease wrinkles and pigmentation imperfections, they have their limitations and may cause more irritation than flower acids. Pyruvic acid on the other hand produces a similar effect in cell regeneration without the irritation. Hibiscus contains the best of both worlds – pyruvic and a mixture of AHAs.
How it Works
Flower acids are classified as second-generation AHAs because of their ability to not only increase cell turn over, but also provide more hydration than lactic acid, and because they are non-irritating (they have good cutaneous tolerance).
It is the high concentrations of mucilages (polysaccharides), along with pyruvic acid, that give hibiscus its potent moisturization and soothing properties. Hibiscus also contains a unique mix of organic acids, which also support the non-irritating characteristic of the flower acid.
Hibiscus is very effective in softening and dissolving acne cysts, balancing oil production, and brightening and rejuvenating the skin by creating desquamation, and delivering healing and hydrating support.
Where to Find It
Hibiscus is used in two of our new formulas – the Flower Acid Peel and the Hibiscus Peel/Phytic Pyruvic Solution. The Flower Acid Peel is an extraordinary multi-acid peeling paste that initiates cell renewal, while providing powerful healing and moisturizing support. The non-irritating paste also blends azelaic and L-mandelic acid, to effectively treat hyperpigmentation and impure/acne skin, as well as pyruvic acid, a potent keto acid known to stimulate collagen production and reduce corneocytes.
The Hibiscus Peel/Phytic Pyruvic Solution, also non-irritating, is a phyto-bioactive peel that accelerates cell turnover while providing skin lightening, healing and hydrating benefits. It works with all skin types as it addresses aging, dull skin tone and impurities. Like the Flower Acid Peel, the formula also blends hibiscus, L-mandelic, and pyruvic acid, as well as phytic acid, a natural antioxidant that works to prevent damaging free radicals from forming during the cell disruption that occurs with most peel treatments.
These formulas are considered light, yet effective peeling agents that exfoliate the layers of the epidermis. They are perfect for aging, impure/acne, and discolored or hyperpigmented skin. While gentler, each produces a good peel. The results are lighter and brighter tone, smooth and firm texture, reduced pore size, and healthy, glowing skin. For clients who may be on the fence about peeling treatments, flower acids are a great (non-irritating and gentler) way to introduce them to peels…not to mention, get them into the spirit of spring!
Question: How will you educate your clients on flower acids?