Ingredient Spotlight: Grape Seed Oil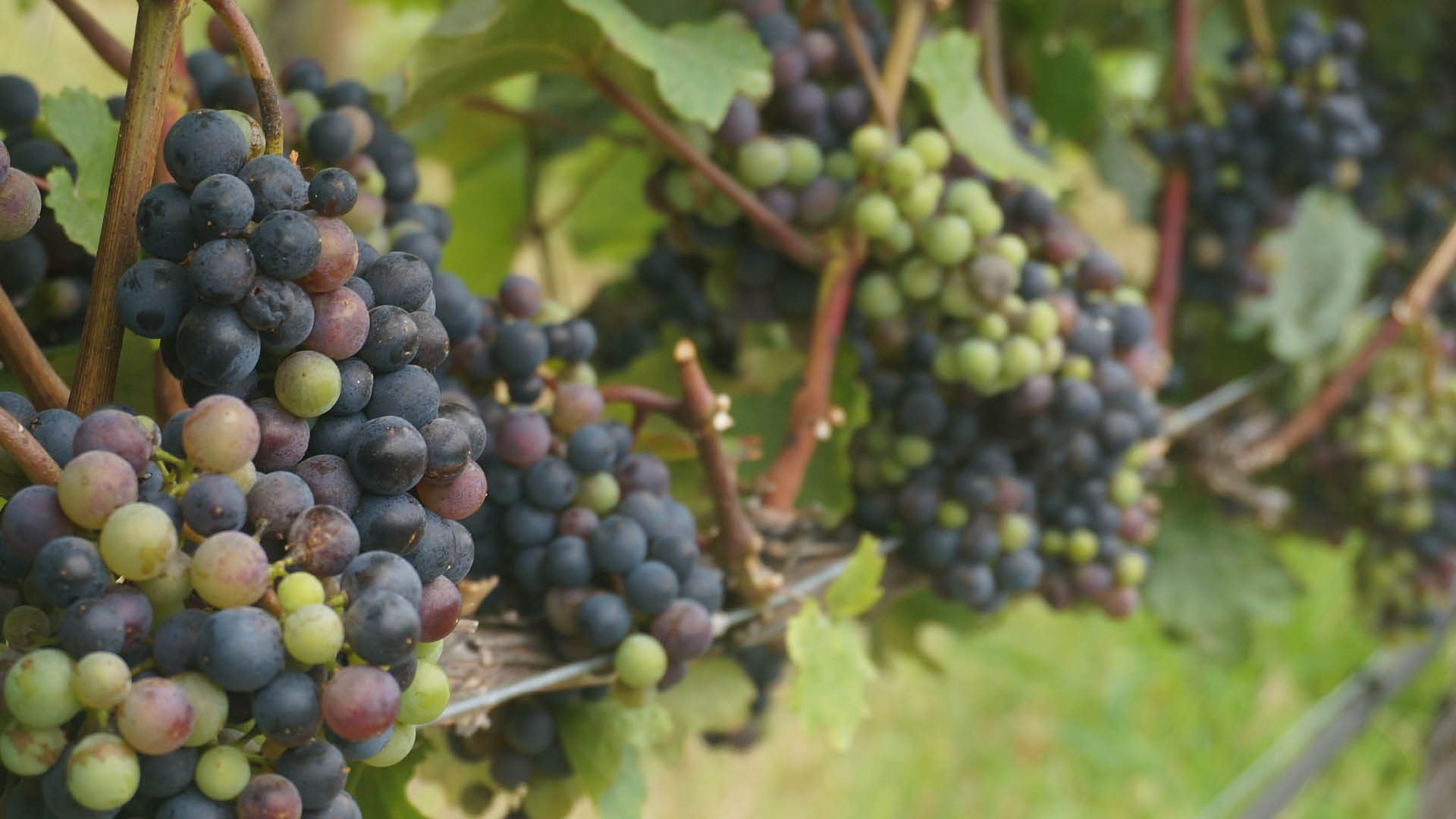 Tis' the season for dry, irritated, dull skin. When temperatures cool, moisture content in the air decreases, which often means we need to boost the hydration techniques in our skin care regimens.
Common sense would tell us to switch to a heavy moisturizer and scale back on cleansing, but it's just the opposite that actually helps maintain the skin's moisture barrier. This time of year, proper cleansing is essential (it allows the nourishing ingredients to actually penetrate the skin rather than pile on top) and I usually recommend clients opt for a nourishing, hydrating serum rather than a heavy cream.
One ingredient that is top on my list this time of year is grape seed oil. Not only does it deliver a potent dose of antioxidants, it also hydrates, fights free-radical damage, protects capillary walls, and provides anti-inflammatory support. Who would have thought such a tiny seed could possess so much strength?
What It Is
Vitis Vinifera seeds, or grape seeds, contain proteins, fats, carbohydrates, polyphenols and proanthocyanidins, which all work together to promote skin health, rejuvenation and protect it from potential damagers. The oil is simply a derivative of the crushed grape seeds.
The proanthocyanidins found in the oil refer to a larger class of polyphenols called flavanols, similar to flavonoids. Grape seed oil is also considered an essential fatty acid, containing linoleic and oleic acids, which provide anti-inflammatory, moisturizing and healing support.
How It Works
Grape seed oil produces a number of benefits to the skin primarily because of its potent polyphenol and antioxidant content, which has shown to be more powerful than vitamins C and E. This combination makes it an effective free-radical scavenger.
The proanthocyanidins in grape seeds, which, as I noted are a class of polyphenols, work to protect capillary walls, inhibit the enzymes that break down collagen and thus promote skin elasticity. Studies have also revealed grape seed extracts to accelerate new tissue growth, and stimulate cell renewal by boosting production of vascular epidermal growth factor and increasing protective antibacterial compounds in wounds.
Where to Find It
Grape seed oil and extracts can be found in our Grape Seed Hydrating Serum, which is wonderful this time of year if only for its aroma – cinnamon and clove! The ingredient is also in our Blushed Wine Gel, a firming and toning moisture gel that leaves skin with an iridescent glow, and our Grape Seed Parfait Mask, which moisturizes, strengthens and soothes the skin.
Grape seed oil is beneficial any time of year, but during the winter months it will help your clients stave off dry, dull skin.
Question: How do you use grape seed oil in your practice?