Pt 1: The Key to Bright, Youthful Eyes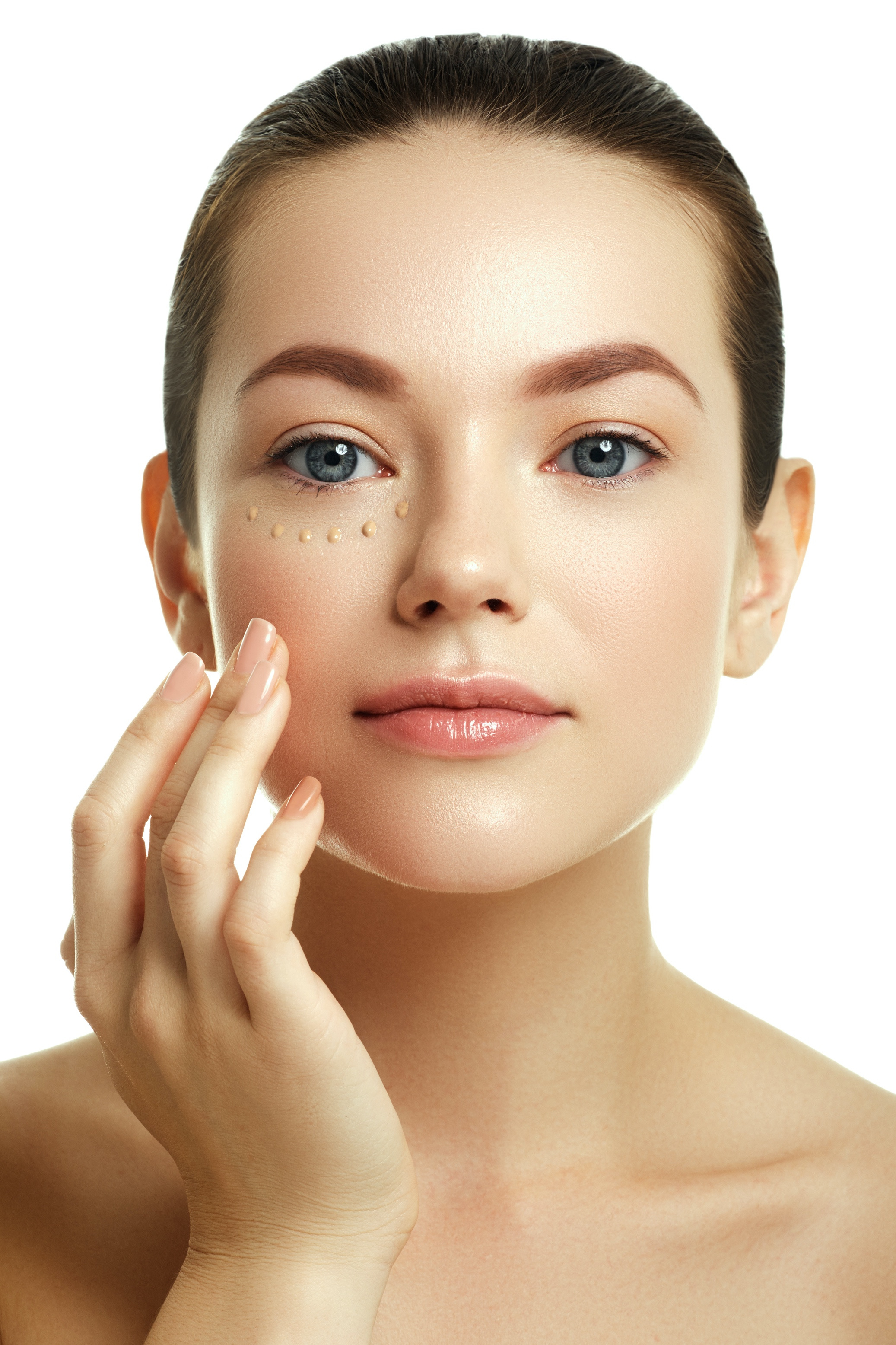 When was the first time you noticed them? Those fine lines forming around the eyes that seem to have appeared out of nowhere. I have not met a woman in my 32 years of working with skin that did not want to improve the skin around their eyes. Whether it is crow's feet, wrinkles, puffiness, dark circles, crepe-like eyelids, or under-eye baggage, women do not want their eyes to tell their age.
So for three decades I have been on a quest to find the most effective eye creams and serums that give our eyes a "years younger" look. I have discovered many supportive and worthwhile ingredients that enhance a formula in such a way, that one may not have to go under the knife or use injectables. Clients are asking, "What can I do?" There are tools, ingredients and treatments you can turn them onto. With the right combination of ingredients, treatments and at-home regimens, achieving bright, youthful eyes is possible. This will be a two-part post with the first focusing on ingredients for the eyes. Next week I'll delve into treatments and at-home regimens.
With a simple morning and night application of the appropriate topical, I have literally seen eyes transform in just a matter of weeks. That is exciting – there is so much we can do!
An Eye for the Right Ingredients
Since the skin around the eye differs quite drastically from the rest of the face – it's thinner, more sensitive and has less fatty tissue supporting it – it requires special treatment. The delicate skin around the eyes needs extra moisture, cell-regeneration, circulation and collagen support. Some of the most important ingredients in treating this area include peptides, hyaluronic acid and antioxidants.
Peptides – chains of amino acids (protein) are very active in small doses. Peptides work by stimulating fibroblasts, the building blocks of collagen, and signal the skin to produce more proteins (collagen). They also reverse the effects of free-radical damage. Look for new age peptides (more on this in an upcoming post!).
Hyaluronic Acid – supports moisture retention, provides nutrients and removes waste from cells allowing nutrients to move into the cell. Look for sodium hyaluronate, the purest form of hyaluronic acid. It promotes keratinocyte proliferation and increases retinoic acid. This in turn preserves the skin's hydration.
Antioxidants – look for ingredients like Ascorbic Acid, Spin Trap, Aloe Barbadensis (Aloe Vera) Leaf Extract, Squalane, Olea Europaea and Rose Hip Oil.
L-Ascorbic Acid, a vitamin C derivative, will strengthen collagen, brighten and help reduce wrinkles.
Spin Trap (Phenyl t-Butylnitrone) is considered an "intelligent" antioxidant. It works by trapping free radicals and transforming them into oxygen to be transported back through the respiratory cycle.
Aloe, an antioxidant-rich, powerful healer, stimulates fibroblasts and epidermal cells for growth and repair.
Squalane, derived from olives, is an antioxidant and emollient that assists in acceleration of new cell growth.
Olea Europaea, extracted from olives, it is rich in vitamin E and antioxidants. It has emollient and skin softening properties, making it more supple.
Rose Hip Oil delivers a potent dose of vitamin C and helps build collagen.
These ingredients provide a good foundation for beautiful eyes, but for added support in correcting dark circles and cell regeneration look to retinols and brightening ingredients including:
Retinol – a vitamin A derivative; skin is capable of oxidizing retinol to retinoic acid (Retin A) through enzyme activity. This promotes cell regeneration, so vital to youthful eyes.
L-Lactic Acid – an AHA with hydrating and regenerating properties. It reduces wrinkles and corrects pigmentation issues.
Ruscus Aculeatus (Butcher's Broom) Root Extract – Evergreen plant that works to strengthen blood vessels, and promote circulation and blood flow.
Cholesterol Liquid Crystals (Cholesteryl Stearate/Carbonate Complex) – botanical liquid crystals that melt into the skin and deliver potent moisture support for delicate eye tissue.
Brightening complex – a complex of glycerin, Steareth-20, N-Hydroxysuccinimide, Chrysin, Palmitoyl Oligopeptide, and Palmitoyl Tetrapeptide-7. This synergistic complex reduces inflammation and lightens dark circles. It also stimulates enzymes to clear infra-orbital shadows under the eye caused by hemoglobin accumulation.
Other lighteners – look to Chrysin, an isoflavone and powerful antioxidant from blue passion flower used to combat dark circles. Althea Officinalis (Marshmallow Root) Root Extract, an antioxidant with anti-inflammatory, emollient and brightening properties.
Question: What eye challenges do clients come to you about most? How do you address these issues?