Recapture Clients You Haven't Seen All Summer Long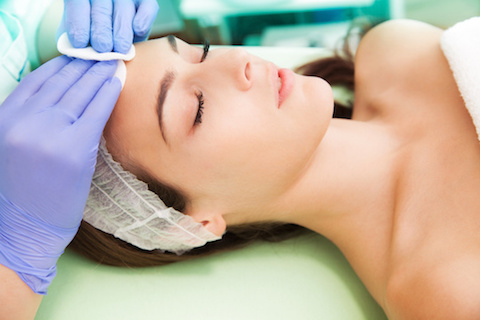 Summer travel is coming to a close, and following Labor Day this weekend, most clients will be ready to settle back into their routines. They also may need to get back on track with their skincare regimens if summer vacations derailed their (and your) efforts.
How do you get them back in treatment room and back on track? What will their skin be in need of following months of heat, increased exposure to the sun, and perhaps some travel? The following are a few tips to get them in so they may get the support they'll need to repair any summertime damage.
Getting clients back in the door
Oftentimes simply sending a reminder the client is due in for a treatment is enough to pique their interest. Remember, they are likely itching (not literally) to get in for a treatment. Summer travel can be exhausting resulting in sluggish, dull skin, excess heat and a dry climate will zap the skin of hydration, and too much exposure to the sun may trigger hyperpigmentation.
Following Labor Day send out postcards or email reminders they are due in for a treatment, or send a special end-of-summer offer. Be sure to touch on the key issues they may need to address as we head into the fall season – repairing UV damage, hydrating the skin, and brightening the overall appearance. And be sure to highlight the end-of-summer treatments you are offering.
End of summer treatments
This will always vary by client of course, but there are a few end-of-summer treatments and ingredients you might consider incorporating into the treatment room to address common summer skin challenges.
Dehydration and dullness: To help replenish and rehydrate the skin, you might turn to the Oxygenating C Facial. This treatment uses the H2O2 Emulsion, which is an oxygen-based formula, to detoxify and aid in tissue respiration, loosen trapped surface debris, and brighten tone. A blend of vitamin C and peptides via the C-Peptide Complex also strengthen skin, deliver a potent dose of antioxidants, and support collagen synthesis. The Mandelic Arginine Serumfurther stimulates healthy cellular regeneration. The result is supple, hydrated, and brightened skin.
Sun-induced discoloration: The Ultra Brightening Moisture Rx serves a dual purpose – it provides a therapeutic treatment to eliminate hyperpigmentation as well as rehydrate the skin. This treatment begins with the Skin Brightening Cleaners and Brightening Scrub, then the Papaya Tangerine Enzyme to further stimulate cellular rejuvenation. The C-Peptide Complex infuses the skin with vitamin while the Naturale Mega Brightening Serum corrects the visual signs of hyperpigmentation. The result is glowing, dewy and hydrated skin.
UV-related aging: For this skin issue, turn to antioxidants. They will help firm, tone, tighten, refine line, and give the skin an overall glow. The MitoProtect DN-Awake Facial is an option for energizing and stimulating the skin, as well as helping restore it to its optimum health. This treatment uses the antioxidant-rich Pumpkin Cleanser and Berry Wine Lotion, to prepare the skin as well as stimulate renewal. To exfoliate, reduce keratinocytes, stimulate cell turnover, and infuse the skin with antioxidants, use the Mint Papaya Enzyme followed by a salicylic formula like the Italian Herbal Peel. Finish with an antioxidant mask like the Grape Seed Parfait Mask or Chocolate Antioxidant Mask, C-Peptide Complex, omega-6 EFAs, growth factors and the eZinc or Daytime Defense SPF30.
Turn to any of these treatments for a wonderful end-of-summer skin revival – and remind your clients about the benefits of resetting the skin after a long, hot summer.
Question: What is your favorite end-of-summer product, ingredient or treatment?