Cyber Monday Campaign
Do you offer Rhonda Allison online shopping?
If so, be a part of our Cyber Monday Special!

We are excited to offer you the opportunity to promote a 10% savings on all online orders – One Day Only November 29th!
Below you will find eBlast content and social media posts, including dates, captions and hashtags to use. This is an excellent opportunity to offer Cyber Monday to your online clients!
PLEASE NOTE: Announcements may only be made the weekend of Thanksgiving – November 25th through November 29th – NOT EARLIER.

Download the RA Approved Images here or select the image below and Eblast Template
Captions and hashtags have been generated for an easy copy and paste
Post 1 - Cyber Monday Mark Your Calendar
Post on Thursday, November 25th (early morning)

Caption: Stock up on all your skin care favorites! Stocking stuffers, gifts for friends, family, teachers and more!
#cybermonday #rhondaallison #raskincare #skincare #holidaygifts #stockingstuffers #smallbusiness #thanksgiving #shoponline #deals #holiday #skinlove #selfcare
Post 2 - Cyber Monday Mark Your Calendar
Post on Sunday, November 28th (early morning)
Caption: Give the gift of healthy skin and treat yourself this holiday season! Stock up on all your RA Skin Care favorites!
#cybermonday #rhondaallison #raskincare #skincare #holidaygifts #stockingstuffers #smallbusiness #teenskincare #shoponline #deals #holiday #skinlove #selfcaresunday
Post 3 - Cyber Monday Special 10% Off ALL Orders
Post on Monday, November 29th (early morning)
Caption: Today Only! Find the perfect gift or gift yourself with radiant skin this holiday season! Don't miss out on BIG savings!!!

#cybermonday #rhondaallison #raskincare #skincare #holidaygifts #stockingstuffers #smallbusiness #teenskincare #shoponline #deals #holiday #skinlove #selfcare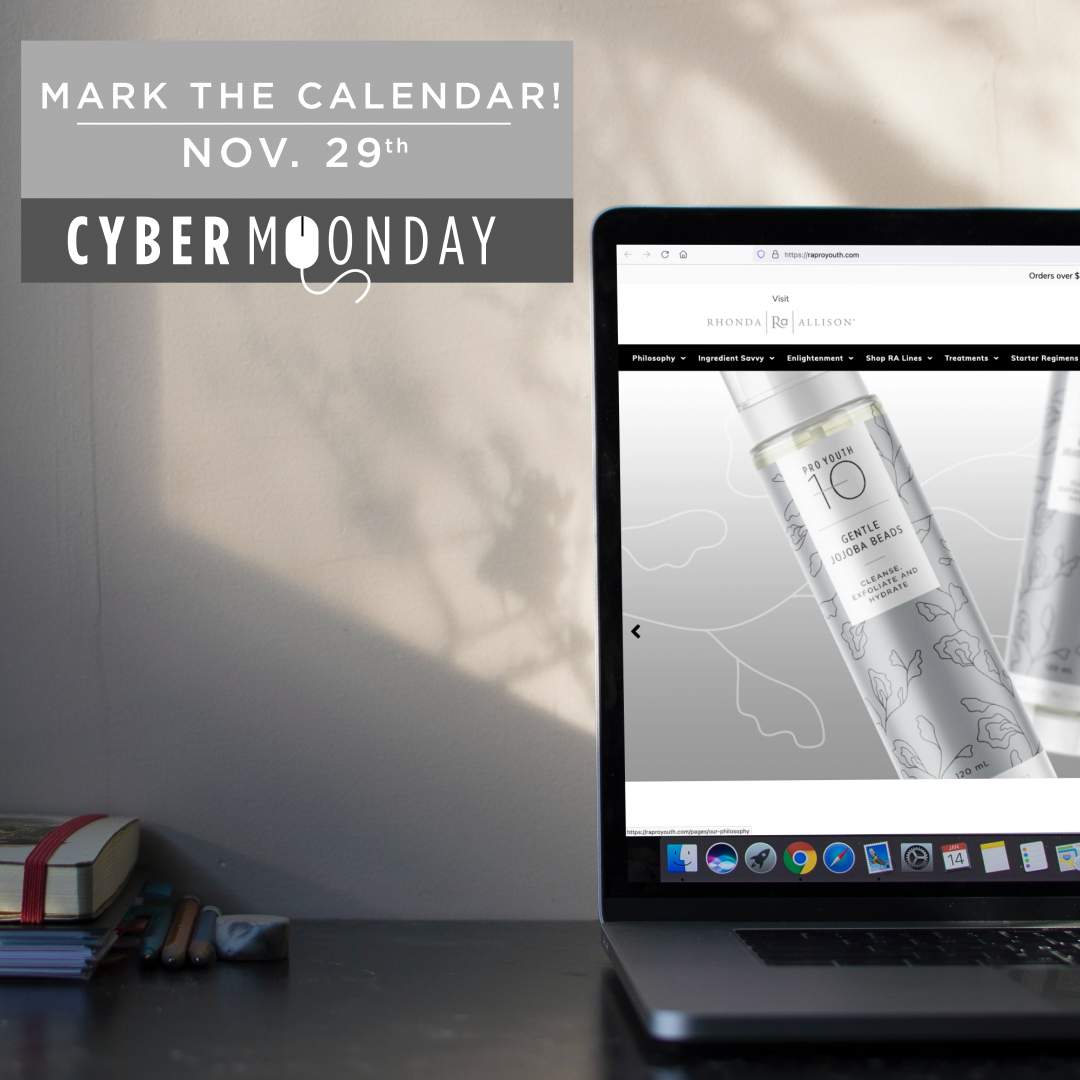 For the Mark the Calendar image Download Here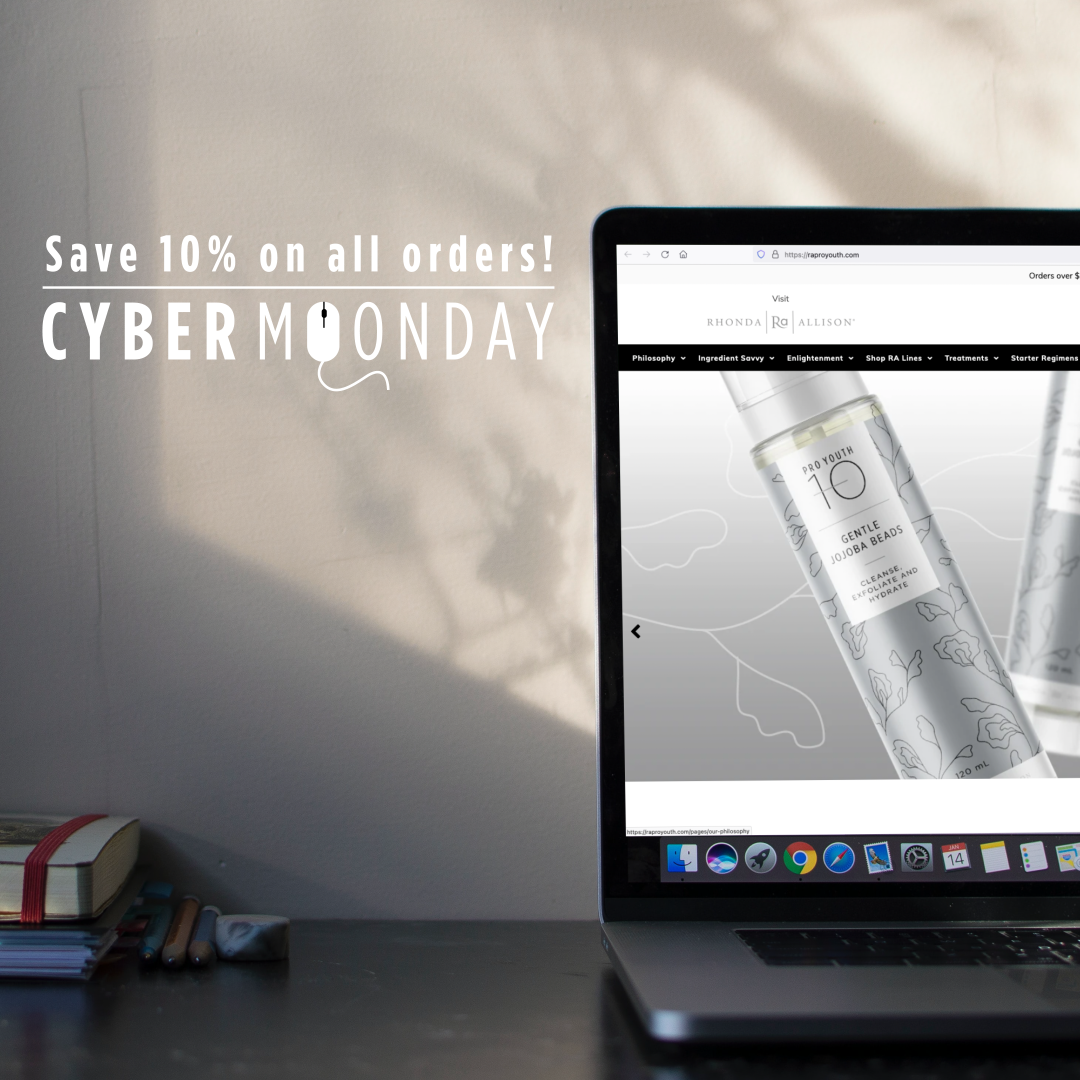 For the Save the Date image Download Here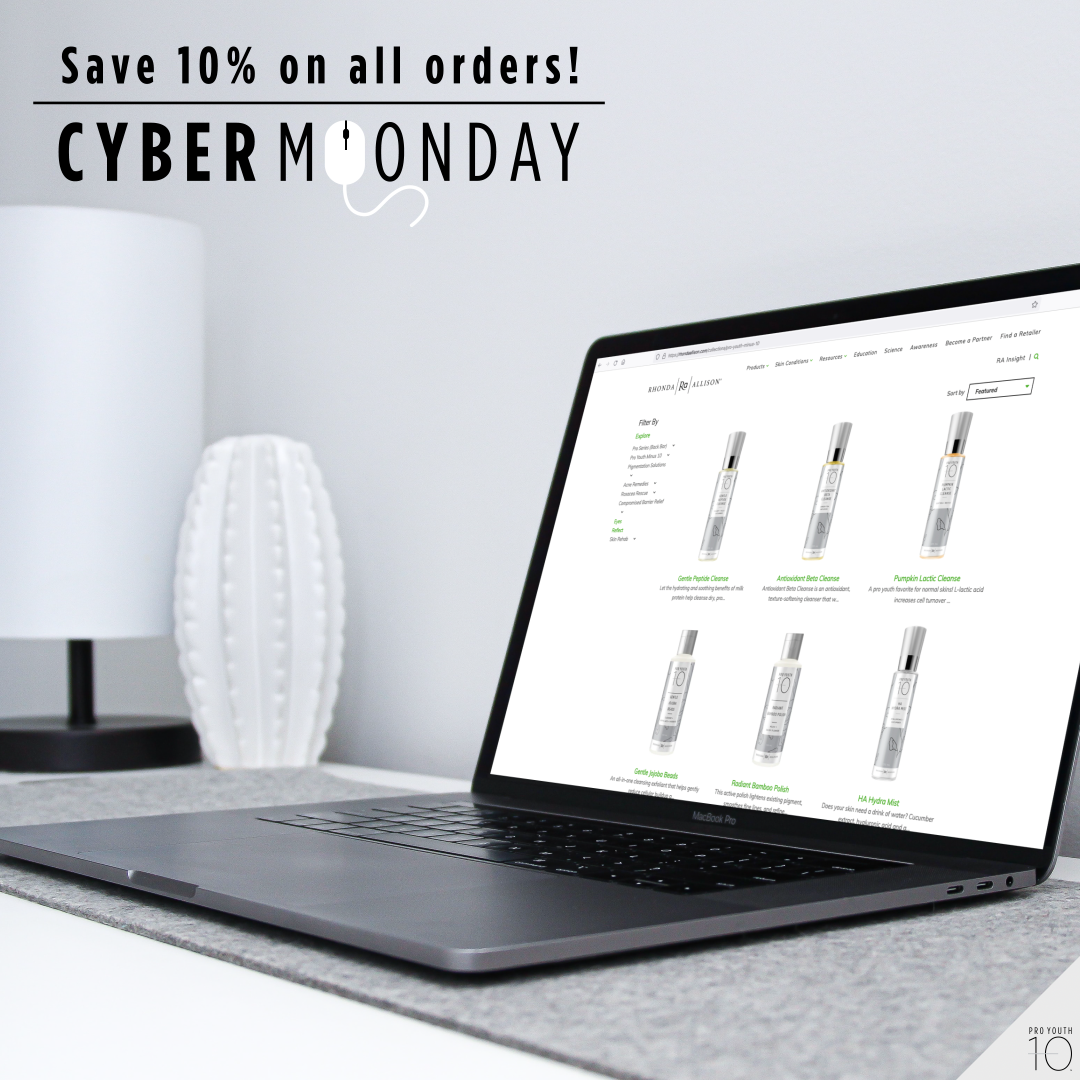 For the Minus 10 image Download Here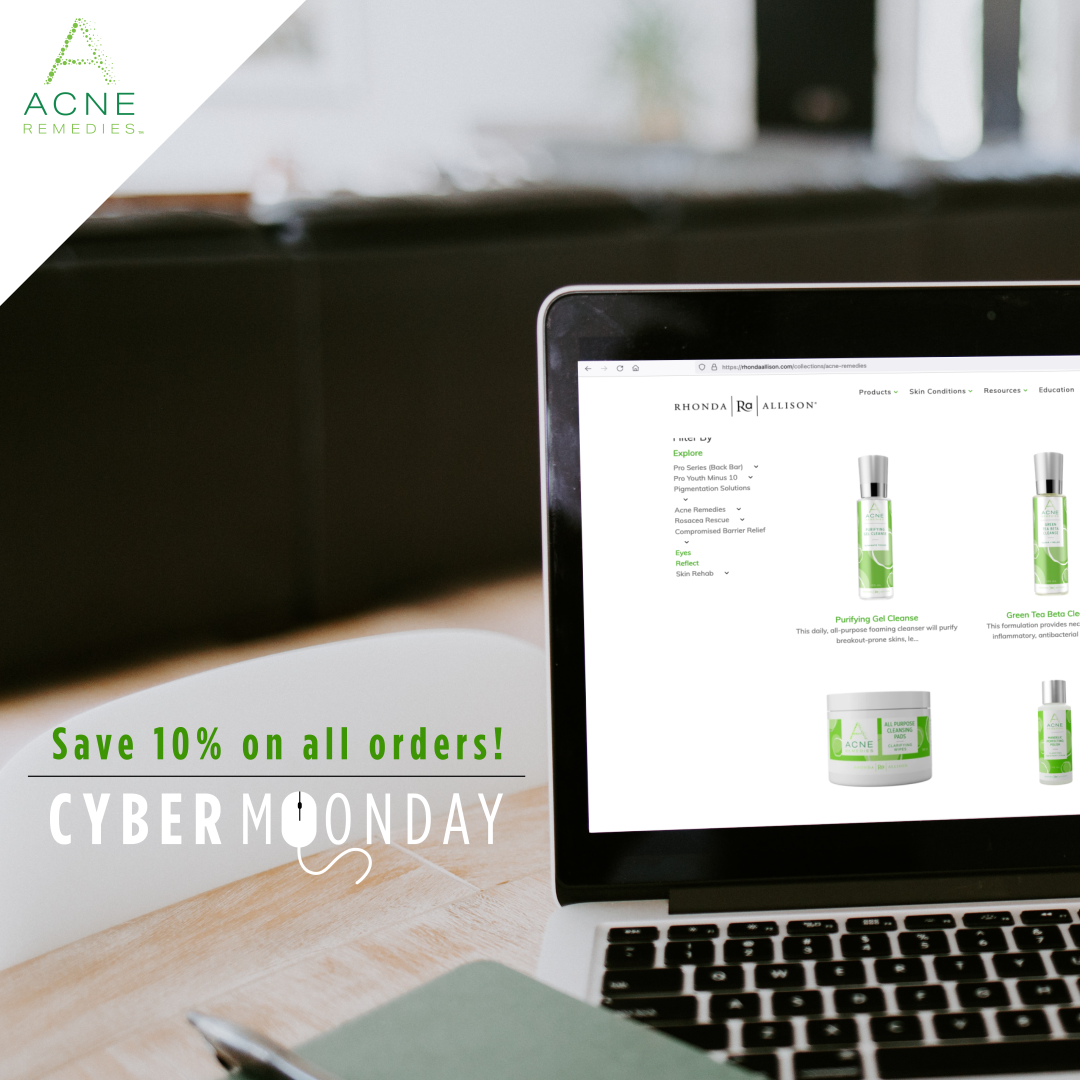 For the Acne Remedies image Download Here