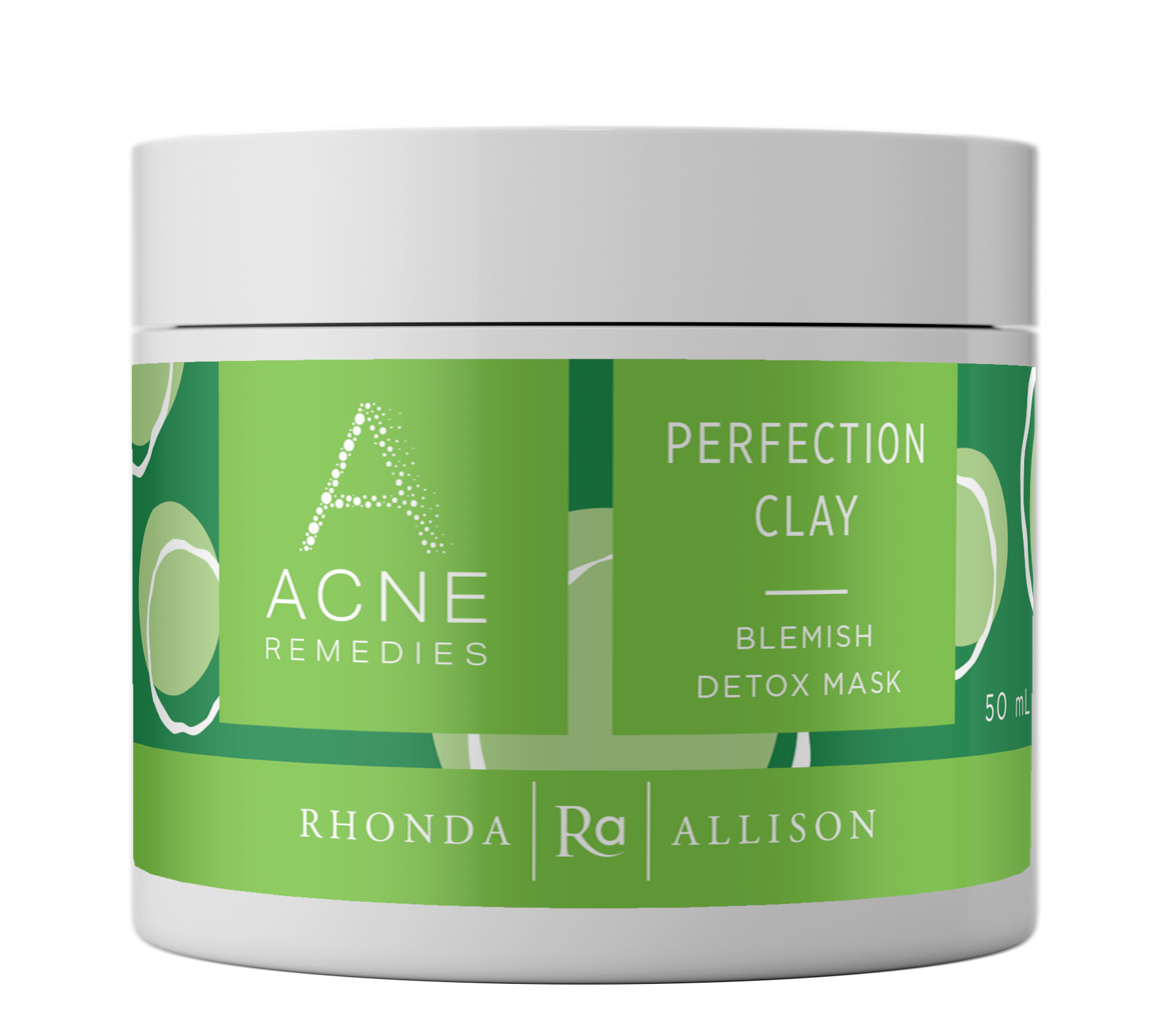 PERFECTION CLAY ANNOUNCED
2019 ACA WINNER FOR BEST ACNE MASK
RA is proud to announce that our Perfection Clay has been voted DERMASCOPE'S 2019 Aestheticians' Choice Award winner for favorite acne mask.
Perfection Clay is a stimulating detox mask that tightens and tones while supporting blemished skin. Balancing excess oil, smoothing coarse texture and refining pores in addition to improving the appearance of pebbled congestion on the skin, this blemish sulfur mask is great for every oily, impure skin - a unique mask that delivers sheer perfection to the skin.
RHONDA ALLISON'S BEST OF THE BEST
CBR – This healthy home-care line is designed to strengthen the skin and restore its barrier function in order to maintain the results of Rhonda Allison's professional CBR Facial & Peel.
AMINO PEPTIDE MOISTURIZER – This light, creamy compound contains a blend of enriched protein, amino acids, vitamins and herbs to provide hydration and tissue-building support to skin.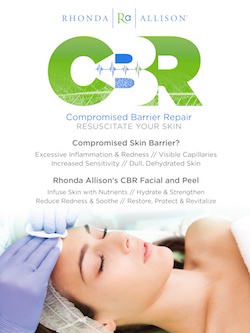 RHONDA ALLISON INDUCTED INTO AIA ACADEMY OF LEGENDS
We are so proud to announce that this year's Aesthetics International Assoc.'s 2016 Legend Inductee is our own, Rhonda Allison. Recognizing individuals throughout the skin care industry who "embody the spirit of the academy's mission to uphold the leadership of the industry as mentors and role models for educating, empowering, and advancing the profession."
"In 1979, when I nervously stood in line to take my state exam to become a facial specialist, I never in my wildest imagination could have foreseen what was in store for me or the journey I would have," said Rhonda Allison, founder and CEO of Rhonda Allison Cosmeceuticals. "My growth in wisdom, understanding, practicing compassionate business, and flourishing within this industry has been a beautiful gift for which I have abundant appreciation.
"The Queen of Peels"
Congratulations to our own Rhonda Allison! Dermascope has recognized her as one of this year's A-Listers, dubbing her "The Queen of Peels"
"Rhonda Allison is the founder of Rhonda Allison Cosmeceuticals and REDMethod. She is highly respected worldwide for her innovative work with acids and chemical peels and is known in the professional aesthetics world as a pioneering formulator, educator, speaker, and author. Having worked behind the aesthetic chair for more than 35 years, she researched and observed firsthand what produced real results in the skin and formulated a professional product line using only pure, fresh ingredients that combined science and nature. Nicknamed the 'aesthetician's aesthetician', Allison has spent decades empowering other professionals to advance their careers and achieve success."
"Empowering and inspiring skin care professionals to advance is at the heart of everything we do at Rhonda Allison Cosmeceuticals." – Rhonda Allison