The Compromised Barrier Repair concept was developed with the understanding that a healthy barrier is the first line of defense when it comes to skin wellness.
The barrier function is the skin's First Line of Defense! Understanding what causes a breakdown in the barrier function and how to help heal and strengthen the skin is why we developed the CBR - Compromised Barrier Repair - Signature Concept.
We believe there are 3 key factors when dealing with this skin conditions:
Reduce Inflammation & Redness
Inflammation leads to increase in sensitivities and redness in the skin. We recommend ingredients to help reduce redness and inflammation:
Heart of Green Tea
Edelweiss Extract
White Willow Bark
Strengthen the Skin
Strengthening the skin is key in repairing barrier function
Developing strong, healthy cells will replace dysfunctional, damaged ones
Strengthening ingredients include:
L-Mandelic Acid
Retinaldehyde
Stem Cells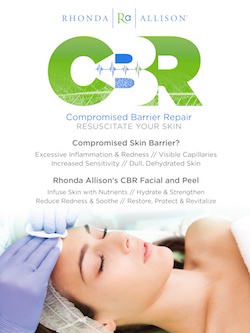 Reduce Trans Epidermal Water Loss
Impaired barrier function leads to increase in TEWL
Trans Epidermal Water Loss leads to a cascade of damage to the skin
Ingredients to boost hydration include:
Hyaluronic Acid
Liposome Complex
Resuscitate Your Skin
Compromised barrier function is more common than ever due to many contributing factors including our environment, overuse of skin care products containing harsh ingredients, aggressive professional treatments, allergies, medications and even autoimmune diseases. Compromised barrier function can lead to increased irritations, dryness, increased susceptibility to bacteria and worse, if left untreated. Rosacea and Acne also fall into this category with the inflammation and over exposed epidermis layer of skin.
These are just a few signs of a Compromised Barrier in need of repair:
Excessive inflammation

Visible Capillaries
Erythema
Dehydration
Increased Sensitivity
Dullness with the Skin
Continued support with a healthy home care regimen is vital to repairing a Compromised Barrier. Below are Rhonda Allison products designed to strengthen the skin and restore the skin's barrier function.

CBR TOP HOMECARE PRODUCTS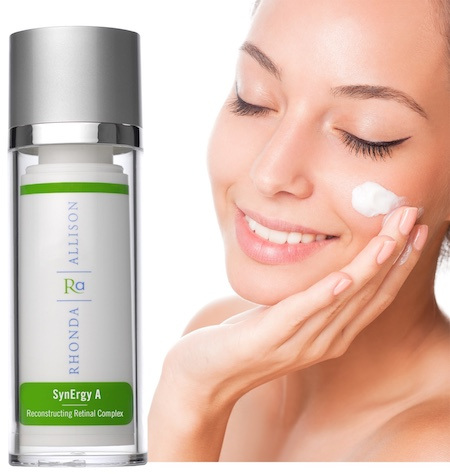 Explore more in-depth with our Corrective Facial, Peel and Home Care options.
---
Click here to download protocols:
---
RA's Signature CBR Corrective Facial and Peel are designed to strengthen the skin and assist in restoring the barrier function to its normal performance, reducing inflammation and irritation. A great choice for those with dehydrated, eczema-prone, sensitive, reactive, rosacea-prone skins or those who have over-used AHA's or prescription-strength topicals and are in need of repair.
Restores the Epidermal Barrier
Infuses Skin with Nutrients, Moisture-Binding & Building Ingredients
Soothes, Nourishes & Reduces Redness
Hydrates, Protects & Revitalizes
In addition, Rhonda Allison has created a special powdered blend of pure liposome aloe vera and hyaluronic acid to bump-up the power of your treatments. Our 50+ AHP Booster resuscitates compromised barriers to reduce inflammation and irritation and increase hydration levels to the epidermal cells. You just need a "smidgen" or two to see great results!