RA News
Keeping You Informed - Special Announcements, Media Coverage, Marketing Updates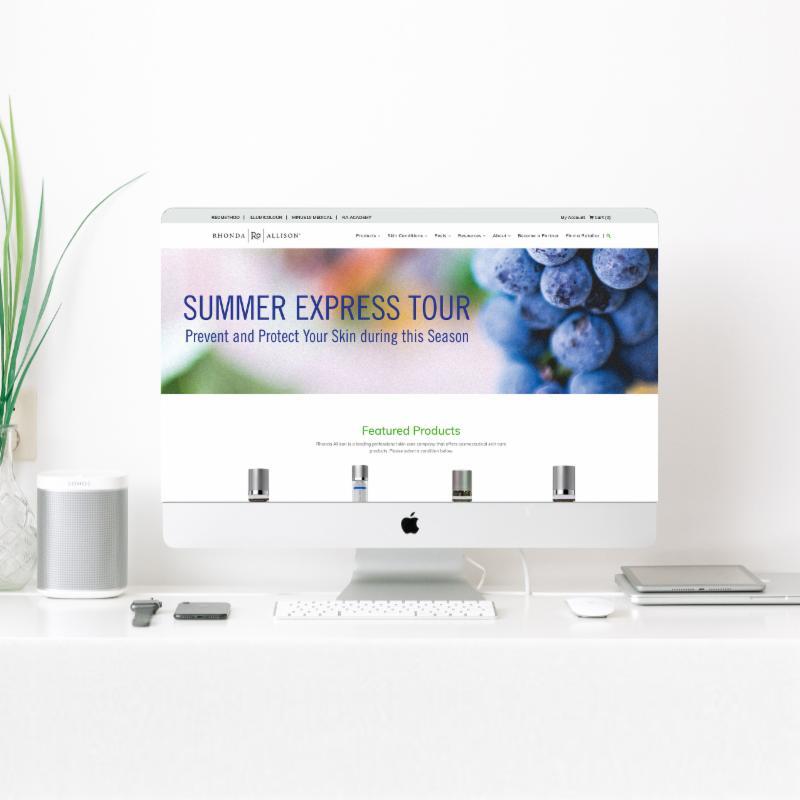 Don't Miss Big Savings! RA CYBER MONDAY - JULY 22ND ONLY
All orders placed online with $500 or more in retail will receive $100 off entire order with our CYBERSUMMER coupon. This includes already discounted summer specials, so stock up!!
Simply type in CYBERSUMMER for your coupon code at check-out to receive $100 off and get free shipping!
This RA Summer Cyber Monday is only available online, Monday, July 22nd at rhondaallison.com.
Are more people opting into professional skin care and "clean beauty"?
According to Dr. Yu and Lindsay Tigar, with The Dermstore Blog, as skin care interest climbs, more and more people are upgrading to more natural, professional skin care products that are clinically backed by dermatologist or licensed skin care professionals. "Traditional skin care regimens are a must for daily maintenance, but in order to get faster results, the trend is going toward more scientific and medical-grade (cosmeceutical) products," she says. "With better delivery methods and cell signaling, you can see better results, especially in anti-aging products that aid in collagen production."
With more efficient delivery systems and cell-signaling ingredients, Rhonda Allison has been on the forefront of this technology for years. A good example can be seen in our Chronopeptide A. By using encapsulated Vitamin A, we can deliver optimal results while reducing skin surface reaction, increasing the deposition of collagen, slowing the normal aging breakdown of collagen and elastin and thereby plumping and toning the skin.
In addition, it is important to keep in mind, as the organic beauty boom grows with a large shift in consumer awareness about health and wellness, thanks mainly to blogs and social media – consumers are going chemical-free! Being hailed by some as "clean beauty", most think of this as "organic" or "natural", chemical-free (no parabens or cancer-causing ingredients) skin care products. But understand, "organic" and "natural" have no real legal definition in this category. For example, a non-synthetic ingredient like lead could be considered "natural" – but I wouldn't want it in my skin care products!
Although the Personal Care Products Safety Act was introduced last year to strengthen regulation of ingredients in personal care products – it is still very much left up to consumers and skin care professionals to be aware of the ingredients they are using!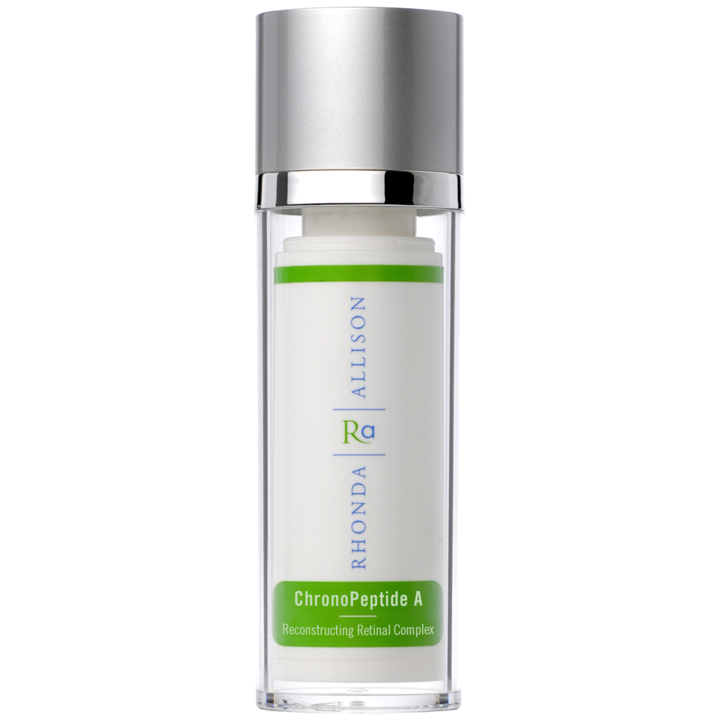 ACCOLADES AND ÉCLAT ANNOUNCE THE 2019 DALLAS RA EXPOSÉ A HUGE SUCCESS!
Mini workshops and exhibits, exciting demonstrations, one-on-one time with RA educators, deep discounts on ordering, connections with fellow professionals and so much more! Our 2019 Dallas RA Expose received high accolades and acclamation from clients and associates alike. "Thank you" to all who came and made it such a huge success.

"I loved the RA Exposé. No one will ever regret attending so much information available and everyone was so helpful. Education and training are absolutely the most. I am definitely signing a partnership with them in the near future."

~ Gina King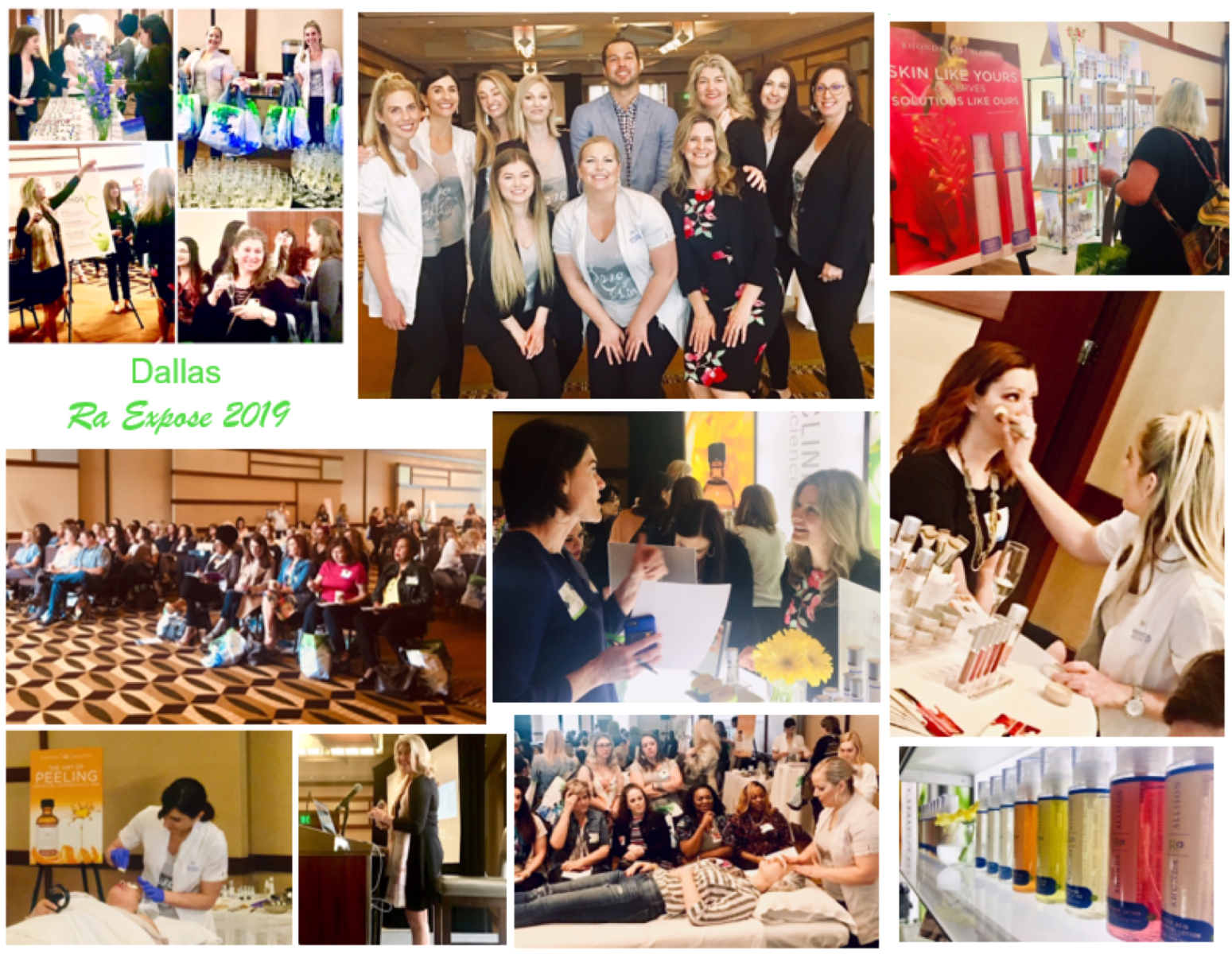 If you've never attended an RA Exposé, don't miss out. Our next Exposé will be held October 6, 2019 in Minneapolis, MN.

Sell your retail!
Plan home regimens using the convenience of your RA Product Guide!
Have you looked through your Product Guides lately?

The back of each booklet contains a simple overview of products categorized by skin types and needs. Everything from Pro-Youth to Pigmentation, Acne to Eczema, and more. It is a quick and easy way to recommend products on the spot or outline a simple skincare regimen for clients who may just be browsing your displays, asking questions about certain products, or just seem in a hurry to get out the door, but want to know more.
Don't lose a retail sale!
This is an easy marketing tool for you or your front desk staff to use to introduce your clients to the RA line. Filled with beautiful imagery that draws the eye, helpful information about various skin types, and easy to understand categories, it could possibly be your best sales partner.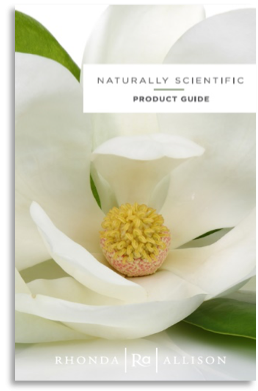 Here are some helpful tips on how to use your RA Product Guides:
- Keep your RA Product Guides by the front check-out desk as well as with your product displays and waiting areas for easy viewing access.

- Make sure your staff gives a guide to each client and checks off one or two products - but keep it simple! Start out with maybe a cleanser and a sunscreen.

- If clients are in a hurry, just open the back of the guide and check off a quick regimen with just a few products. Hopefully, they will look up those products in the guide when they have more time to read.

- If clients are already purchasing products, open their RA Product Guide and mark off the products they are purchasing but add one or two more products for them to look at for next time.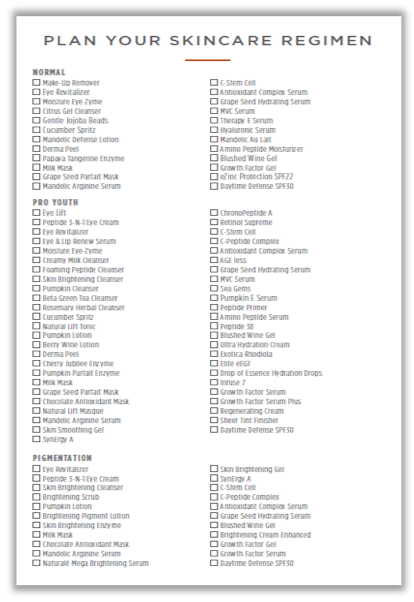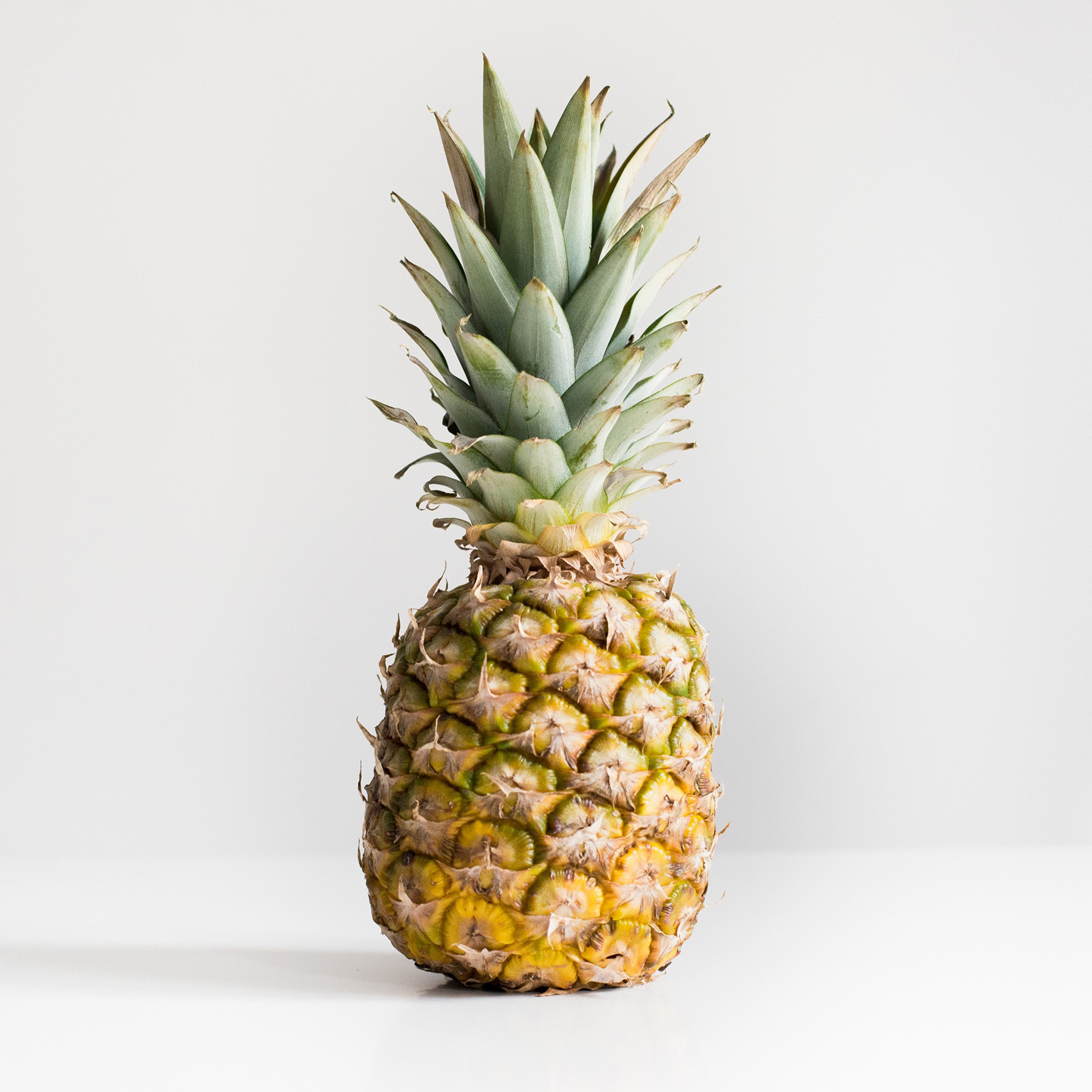 Pineapple Being Hailed the "Newest" Skincare Superfood… But RA's Been Using It for Years!
According to MSN Lifestyle's Charlotte Bitmea, the "newest buzz-worthy skincare ingredient" is, yep… Pineapple! With so many notable skincare companies launching pineapple-based products this summer, it's officially being called the new "go-to" ingredient to brighten dull skin. But Rhonda Allison has known this for over 30 years, recognizing this in her work doing skin treatments and specializing in skin rejuvenation, using enzymes, such as pineapple-based enzymes, that have more digesting capabilities to effect cellular repair, increase the skin cell's integrity, and soften and brighten dull, lifeless skin.
What has changed dramatically regarding enzymes over the past decades, has been the discovery of many nutrients in a variety of plants as well as a means to extract the enzymatic portion to create a far more potent enzyme that has many valuable nourishing and skin-building aspects. There are of course many factors that affect a formula, but remember, not all enzymes are created equal – the percentage of pineapple or any enzyme extract, for that matter, will affect performance, as will the base it is in and the added ingredients.
RA's pineapple-based enzyme formulations are not new – but are unique, potent and specific. And the hot summer months are the perfect time to focus on enzymatic exfoliation instead of chemical-based skin peels. Try the following pineapple-based enzymes, as well as our pro-only, pineapple-based Maui Cleanser, for all your professional treatments this summer.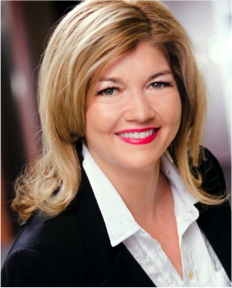 Shannon Esau Named Industry Expert
Skin Inc. recently updated its advisory board to include six new spa and skin care professi­onals. The Skin Inc. Advisory Board serves as a sounding board to what is happening in the spa industry. These industry veterans provide Skin Inc. editors with expert input on given topics, contribute their thought leadership through articles and bring that thought leadership to life by presenting at Face & Body events nationwide. The six new additions to the 14-member advisory board include: Lisa Stewart, Shannon Esau, Sherrie Tennessee, Erin Madigan-Fleck, Lisa Jenks and Marion Simms.
DIVERSIONS…
We have known for a while that a company going by the name "TheDuchess" has been selling Rhonda Allison products on Amazon. We would like to assure you that this is not a Rhonda Allison account. This is a company that has been buying from on-line sources and re-selling Rhonda Allison products through third-party sources at higher prices.
Under no circumstances does Rhonda Allison allow this type of action. When Rhonda Allison products are sold through any other means than an "authorized" partner, such as Amazon or eBay, these places are considered to be "diverted" and can constitute a high risk to the consumer. Such product may be diluted, expired or counterfeit and may not be safe to use or perform as tested.
We want to assure you, Rhonda Allison makes every effort to monitor these types of sales and have them removed from the internet immediately.Obtaining unauthorized seller's information may take time and we appreciate any information you can give to us.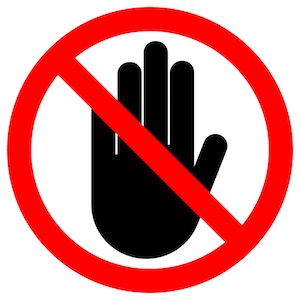 HERE'S HOW YOU CAN HELP:
1. If you are aware of any companies who sell Rhonda Allison products through unauthorized, third-party sources, please contact us immediately either through the RA Education Forum or directly at info@rhondaallison.com.
2. If you are an on-line Rhonda Allison retailer, please do NOT sell to anyone that goes by the following information:
JACQUELINE NGOMESIA (also given us the name Jackie Empowers and HENRY NGOMESIA)
5605 Glen Lake Ln
ORLANDO, Florida, 32808
jackierdesigns@hotmail.com
Jackieempowers@gmail.com
If you have any questions, please don't hesitate to call us and speak with an RA Educator, or reach out to us through the RA Educational Forum!