RA News
Keeping You Informed - Special Announcements, Media Coverage, Marketing Updates




September is National Skin Care Awareness Month
Celebrated by learning new ways to take care of our skin, National Skin Care Awareness Month encourages others to get educated about the best way to care for their skin and its needs. Your skin is the body's largest organ, so it's important to take good care of it! It's also a great time to just treat the skin.
Take this month to educate your clients on how to protect, prevent and correct past and future skin damage. A helpful tip might be to promote your professional treatments and home care by offering a free skin scan using a UV lamp to identify areas of sun damage. Or provide some helpful tips during a facial on how to cleanse the skin properly, then offer a free travel-size cleaner for them to take home and try out.
Here are additional skin care tips to pass along to your clients for skin awareness from the American Academy of Dermatology:
Determine your skin type. Oily, dry, combination, normal, sensitive… Choose skin care tailored to your skin type.
Wash your face every day and after exorcising. Use a treatment cleanser best suited to your skin type and lukewarm water. This is an excellent time to get into the habit of washing off any make-up you may be wearing every single night.
Moisturize daily. Apply lotion or cream while skin is still damp to lock-in moisture. As temperatures drop, skin will have a tendency to become drier.
Examine your skin regularly for signs of skin cancer. Look for new or unusual spots.
Protect your skin from damaging UV rays by seeking shade, wearing protective clothing and wearing broad spectrum SPF of 30 or higher. Just because it's getting colder, doesn't mean we can't get burned!
A good AM and PM skin care regimen really doesn't have to take more than 5 minutes each day. Wash, rinse, dry – apply serums/correctives, moisturize and add SPF for the day. Then just grab your water – yes water - and you're out the door. Water is an absolute must for glowing skin.
Remind your clients when they care for their skin, they will feel better and more energized overall. Encourage them to give it a try and enjoy September!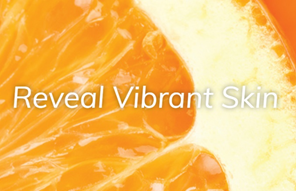 Wanting some website insight? Watch our "How To" Video!
The new Rhonda Allison website is loaded with features to improve your RA experience. With scrolling and search features, expanded resources, more education and information and a quick shop encounter, your Rhonda Allison website experience will be elevated to a whole new level. Watch our "How To" video below and discover things you may have missed!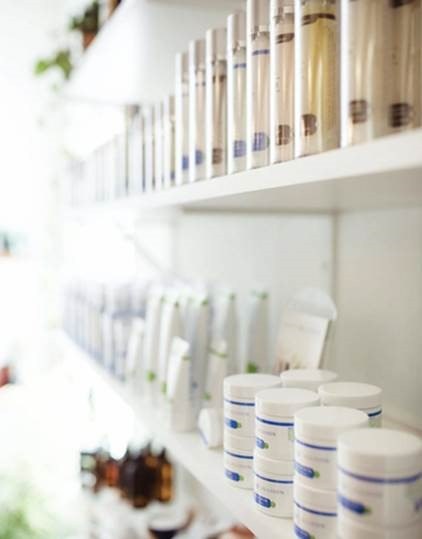 NEW PRICING IN EFFECT!
To download newest form,
click here.
As you know, RA has always kept a preferred price structure that allows for economic efficiency and increased profit margins.
It has been over three years since we've re-assessed our price points. As much as we can try to avoid it, the time has come for an adjustment in pricing.
New Pricing will be in effect starting Saturday, August 31, 2019. Please use this time to prepare your clients, build your inventory and restructure your pricing. To place an order now, click here.
Be assured, we always consider you, our clients, and strive to offer the highest quality and the best price – and above all, serve you to our fullest.

Sincerely,

Sensitive Skin Can Be a Sensitive Topic!
Shannon Easu, CEO of Rhonda Allison featured in Dermascope Magazine
Watch, THE TREATMENT ROOM: Using Flower Extracts to Rebuild Sensitive Skin, as our own Shannon Esau speaks on sensitive skin. Skin is a reactive mechanism and it's easy to see why it is so misunderstood and the term so over-used! Discover how to determine whether skin is truly sensitive, or just sensitive from a reaction and how to determine a treatment plan that works well for this skin type. Hear how Flower Acids, second generation AHA's, can be game-changers for this skin condition.


Cactus - Don't be Fooled by Its Prickly Nature!
Did you know that cactus is being hailed as one of 2019's most exciting ingredients in beauty right now? Dermatologists have even confirmed that the use of cactus extract on the skin is highly beneficial - a natural ingredient aestheticians have been using in the treatment room for years.
The prickly plant's ability to survive in harsh climates also happens to be what makes it such a great hydrator. Cacti are flowering plants with an amazing ability to conserve water because of the arid environments they grow in and deliver superior hydration due to their high content of water-binding compounds. They even contain more vitamins, minerals and antioxidants than the very popular Argan Oil.
Cactus in general:
Controls oil while keeping skin hydrated
Absorbs quickly into skin without blocking pores
Comprises 17 amino acids (8 of which are essential), antioxidants and flavonoids
Stimulates healthy cell production and turnover
Provides protection and helps skin retain moisture using vitamin E
Soothes, hydrates and reduces inflammation that damages collagen
A natural source of electrolytes and minerals
So put some cactus on your face – it won't hurt, we promise! The earthy essence of Rhonda Allison's Cacti Flower Mask is a mineral mud fusion that will take your clients' skin to a whole new level. The natural exfoliating action of purified oligosaccharides reduces cellular cohesion for smoother, softer skin while vitamins, minerals and amino acids fortify the skin for added strength and hydration.
With the additional benefits from Smithsonite to reduce cellular stress and Kaolin to draw out impurities in the skin, Cacti Flower Mask is the perfect treatment to balance, detoxify and invigorate skin while refining pores. Great for most skin types, it is especially beneficial for more oily, problematic, thicker skin types.
Cacti Flower Mask is available in backbar only!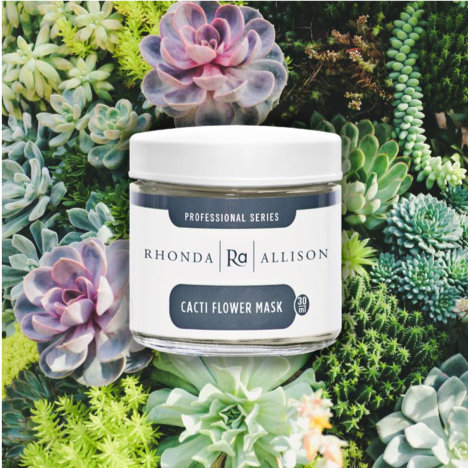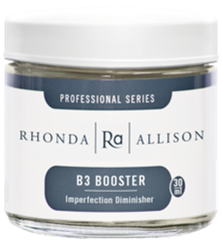 What you should know about Niacinamide!
Excerpts from Skin Inc., July 2019 by Rachel Grabenhofer and Katie Anderson

Niacinamide, also known as B3 and commonly found in foods such as yeast, meat, fish, milk, eggs, green vegetables and grains, can also be created by dietary niacin in the body. A multifunctional vitamin, its key role in the body is to convert sugars and fats into cell energy; however, since it is water-soluble, it is not stored by the body and must be ingested. Niacinamide is considered an important part of coenzymes which play an important part in maintaining healthy skin function where topical application will actually enhance skin barrier function.
Benefits to the skin include:
Reduction in TEWL & Melanosome Transfer
Increase in Collagen Production & Smoother Skin
Decrease in Inflammation, Redness and Irritations
Diminishment in Pore Size & Sebum Production
Improvement in Elasticity & Hydration
When it comes to professional skincare products, niacinamide has long been a star ingredient with benefits for acne, aging and dry skin in such Rhonda Allison products as Mandelic Perfecting Polish, Blemish Serum, Blushed Wine Gel, ChronoPeptide A, and more recently, B3 Booster - a powdered blend of vitamin B3, beta glucans and cornflower extract to heal problematic skin, reduce the risk of scarring, inflammation and pore size and overall provide a more youthful appearance to the skin.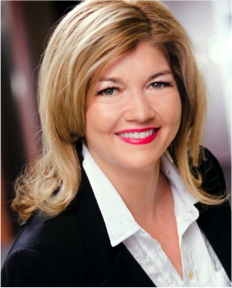 Shannon Esau Named Industry Expert
Skin Inc. recently updated its advisory board to include six new spa and skin care professi­onals. The Skin Inc. Advisory Board serves as a sounding board to what is happening in the spa industry. These industry veterans provide Skin Inc. editors with expert input on given topics, contribute their thought leadership through articles and bring that thought leadership to life by presenting at Face & Body events nationwide. The six new additions to the 14-member advisory board include: Lisa Stewart, Shannon Esau, Sherrie Tennessee, Erin Madigan-Fleck, Lisa Jenks and Marion Simms.

DIVERSIONS…
We have known for a while that a company going by the name "TheDuchess" has been selling Rhonda Allison products on Amazon. We would like to assure you that this is not a Rhonda Allison account. This is a company that has been buying from on-line sources and re-selling Rhonda Allison products through third-party sources at higher prices.

Under no circumstances does Rhonda Allison allow this type of action. When Rhonda Allison products are sold through any other means than an "authorized" partner, such as Amazon or eBay, these places are considered to be "diverted" and can constitute a high risk to the consumer. Such product may be diluted, expired or counterfeit and may not be safe to use or perform as tested.
We want to assure you, Rhonda Allison makes every effort to monitor these types of sales and have them removed from the internet immediately.Obtaining unauthorized seller's information may take time and we appreciate any information you can give to us.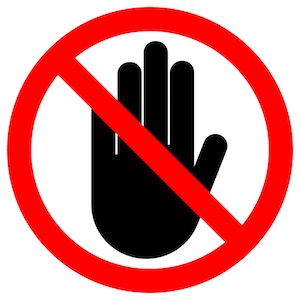 HERE'S HOW YOU CAN HELP:
1. If you are aware of any companies who sell Rhonda Allison products through unauthorized, third-party sources, please contact us immediately either through the RA Education Forum or directly at info@rhondaallison.com.
2. If you are an on-line Rhonda Allison retailer, please do NOT sell to anyone that goes by the following information:
JACQUELINE NGOMESIA (also given us the name Jackie Empowers and HENRY NGOMESIA)
5605 Glen Lake Ln
ORLANDO, Florida, 32808
jackierdesigns@hotmail.com
Jackieempowers@gmail.com
If you have any questions, please don't hesitate to call us and speak with an RA Educator, or reach out to us through the RA Educational Forum!