RA News
Keeping You Informed - Special Announcements, Media Coverage, Marketing Updates


RA Launches New & Improved RA Academy Website

Get ready to elevate your skin intelligence! Rhonda Allison recently launched its new and improved RA Academy Website. We don't want you to miss the latest and greatest educational webinars and advanced education opportunities.
You will need a separate login to access, so please use the following link to create a new login: https://ra.academy/account/login. If you don't get a response in your email, be sure to check your junk mailbox, too!!!
Check-out complimentary topic webinars and learn more about seasonal marketing, pro-youth regimens, the difference in retinoids, the value of cleansers and toners, and much, much more. In addition to topic webinars, be sure to explore our advanced classes with our Master Peel Series, Mastering Signature Concepts, and our Elevate Your Skin Intelligence courses! Become the expert you've always wanted to be!
November is National Healthy Skin Month
It is time for everyone to pay attention to their skin! Each November the American Academy of Dermatology sponsors National Healthy Skin Month. Most people don't realize it, but the skin reveals a lot about the overall health of a person.
Skin Cancer Inspired National Healthy Skin Month
Skin cancer, the most common form of cancer, affects almost 20% of the population. For this reason, the American Academy of Dermatology remains diligent about informing the public to the danger skin cancer presents. The two most common forms of skin cancer are squamous cell carcinoma and basal cell carcinoma. However, the majority of skin cancer-related deaths are due to melanoma. As a skin care professional – tell your clients to see a dermatologist if you see something suspicious.
Let's make clients aware of what it takes to keep skin healthy and how to understand how to treat and prevent common skin problems. National Healthy Skin Month stresses how to correctly use sunscreen and provides healthy tips on how to check the skin periodically to prevent skin cancer.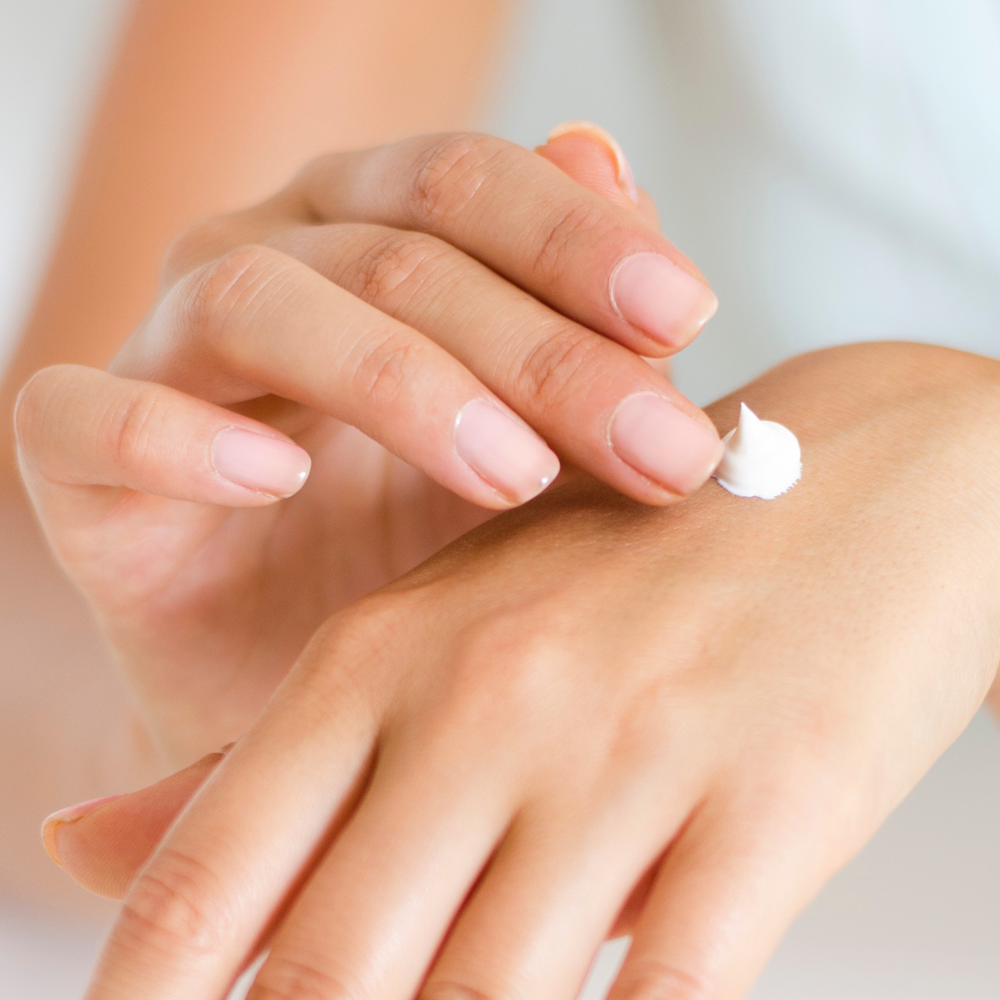 HERE ARE SOME FACTS & TIPS TO SHARE WITH YOUR CLIENTS:
Don't be Embarrassed - Skin problems Impact Everybody!
At some point in our lives, we all have trouble with our skin. National Healthy Skin Month lets us review the common problems and some of the treatments. For example, 8 out of 10 Americans suffer with acne at some point in their lives. Acne is a skin disorder that causes pimples to form blackheads or whiteheads from clogged passageways between your oil glands and your skin's pores. Other skin problems include eczema, dermatitis, and psoriasis.
Apply Sunscreen All Year Long!
Sunscreen is a powerful weapon against skin cancer. Without sunscreen, those pesky ultraviolet rays can do irreparable damage to your skin. Apply your sunscreen even during the winter months. Recommend Rhonda Allison's Daytime Defense SPF30 – wear it daily in any kind of weather. It also protects against aging and as the commercials put it, "the ravages of time."
Chill Out!
Put your feet up and manage your stress. Stress makes your skin break out and can make skin conditions like psoriasis much worse. Get your rest — between seven and nine hours a day. Exercise in the fresh air from time to time and breathe.
Hydrate Daily
Sometimes the simplest actions give you the greatest benefits. Hydrating your entire body by drinking eight glasses of water daily is another cool way to moisturize your precious skin. Add lemons and other fruit to make your daily drinks even more refreshing. If plain water is boring, try adding cucumbers as well. Water clears out the dangerous toxins that hurt your skin.
Check Your Skin for Spots and Blemishes
Winter is an especially good time to check yourself carefully for spots with unusual shapes or colors that might indicate skin cancer. Look for moles that seem to appear. People with darker complexions aren't exempt from skin cancer. Although skin irregularities are not often apparent on darker skin, people of ethnic backgrounds tend to die more often from skin cancer.
RA Sales Team Hard at Work
#ConqueringChange
Excerpts from Brian Holmes; 7 Keys for Conquering Change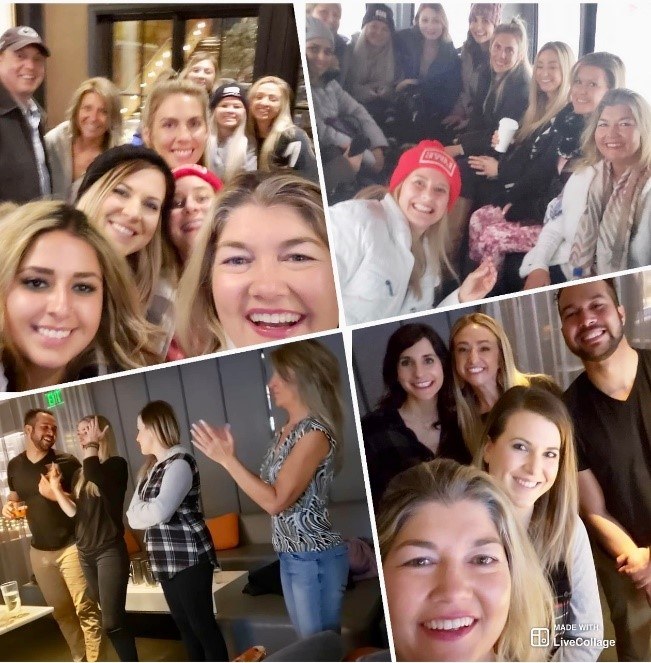 Conquering freezing temperatures in Vail, Colorado, the Rhonda Allison sales team headed to the mountains this week for RA's 2019 Annual Sales Retreat. The theme this year was conquering change. Tony Robbins said, "Change is inevitable, but progress is optional." Everyone faces change, whether personally or professionally. It's how we handle that change that counts!

Brian Holmes' 7 Keys for Conquering Change provides some helpful tips to successfully navigate us through seasons of change – whether we're up against it today or find ourselves navigating in the future.
Key #1: Recognize when something's season had ended.

Ask yourself questions to help you recognize which stage or season in your life you are in. Is there still passion? Is there still fulfillment? Do you still find it to be enjoyable? Has it become draining? Some things or relationships are in your life for seasons, then they move on, or you move on. We have a hard time letting go of relationships. That said, it's important to recognize when something's season has come to an end.
Key #2: Embrace change.
This may involve some grieving. When you begin to close out that season and acknowledge you're moving on to a new chapter, you can embrace change. Look ahead to the future and focus on your tomorrow. As we embrace change, we realize change produces growth in us. It produces forward progress and brings new opportunities. Embrace change and go through the process of what it means to embrace it.
Key #3: Let go of the past.
Let go of past hurts, disappointments and failures. And when it's your time to move forward, remember not everyone is on the same journey. Let go when you need to. Also remember, failure is just a moment – tomorrow holds opportunity and fresh ideas.
Key #4: Identify opportunities.
Instead of focusing on what has been, we should focus on what can be. Identify new opportunities.
Key #5: Concentrate on growth areas.
If you're going to become the person capable of mastering new levels, it's going to require that you grow in some areas. Grow your mind. Your ability. Learn new skillsets. Deal with bad attitudes and habits. Ask yourself, "What do I need t know that I don't presently know? What new disciplines do I need to acquire in order to master this new opportunity?"
Key #6: Commit to your future.
Make a full commitment to "go all in" – no matter the cost. Commit to it. No reservations. Your next chapter is designed to be greater than the previous. Your tomorrow is destined to be more fulfilling than your yesterdays.
Key #7: Trust.
The past is behind you. There is a new level. New Experiences. Simply trust and say "No!" to resistance so you can go all in and experience all that's in store for you in the new season.

Squalene vs. Squalane: Do you know the difference?

Excerpts from Skin Inc. September 2019 edition - By Rachel Grabenhofer and Katie Anderson
"To start, Squalene and Squalane are both lipids and both are produced naturally by sebaceous glands in human skin. The difference is squalane is a saturated derivative of squalene. Squalene is one of the most unsaturated lipids and thus highly prone to oxidative damage. When squalene is oxidized, peroxides are formed and potent inflammatory mediators associated with acne, excess sebum, hyperpigmentation, skin roughness and wrinkles are formed."
"Squalane, on the other hand, is derived by the hydrogenation of squalene and is not subject to oxidation, making it ideal when used as an emollient and moisturizer. Mimicking the lipid barrier that contains natural squalane and bringing homeostasis to the skin, it is compatible with skin's natural oils thereby rejuvenating and softening skin, soothing irritated, dry skin and restoring essential moisture. Is also serves as an antioxidant, anti-inflammatory and antibacterial, detoxifies and aids in regulating sebum production. Beneficial for all skin types, including sensitive to oily and acne-prone, squalane assists in keeping the skin's barrier intact while remaining non-greasy and being easily absorbed."
Rhonda Allison currently offers 25 products, from eye products to moisturizers and serums to masks, formulated with squalane to provide moisturizing hydration and aid in maintaining the skin's natural barrier. Look for such products as Rhonda Allison's Peptide 3-n-1 Eye Cream, Hyaluronic Serum, Amino Peptide Moisturizer, Sheer Tint Finisher SPF18, 12 Flower Mask, IllumiColour's Natural Mineral Crème, and Nude Therapies Body Peel Cream.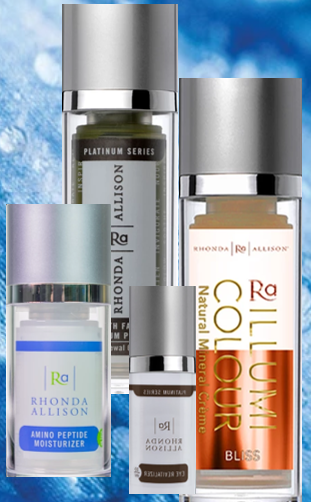 Wanting some website insight?
Watch our "How To" Video!
The new Rhonda Allison website is loaded with features to improve your RA experience. With scrolling and search features, expanded resources, more education and information and a quick shop encounter, your Rhonda Allison website experience will be elevated to a whole new level. Watch our "How To" video below and discover things you may have missed!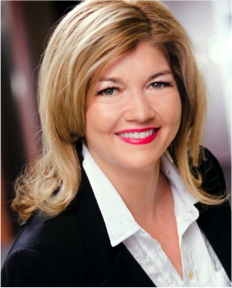 Shannon Esau Named Industry Expert
Skin Inc. recently updated its advisory board to include six new spa and skin care professi­onals. The Skin Inc. Advisory Board serves as a sounding board to what is happening in the spa industry. These industry veterans provide Skin Inc. editors with expert input on given topics, contribute their thought leadership through articles and bring that thought leadership to life by presenting at Face & Body events nationwide. The six new additions to the 14-member advisory board include: Lisa Stewart, Shannon Esau, Sherrie Tennessee, Erin Madigan-Fleck, Lisa Jenks and Marion Simms.

DIVERSIONS…
We have known for a while that a company going by the name "TheDuchess" has been selling Rhonda Allison products on Amazon. We would like to assure you that this is not a Rhonda Allison account. This is a company that has been buying from on-line sources and re-selling Rhonda Allison products through third-party sources at higher prices.

Under no circumstances does Rhonda Allison allow this type of action. When Rhonda Allison products are sold through any other means than an "authorized" partner, such as Amazon or eBay, these places are considered to be "diverted" and can constitute a high risk to the consumer. Such product may be diluted, expired or counterfeit and may not be safe to use or perform as tested.
We want to assure you, Rhonda Allison makes every effort to monitor these types of sales and have them removed from the internet immediately.Obtaining unauthorized seller's information may take time and we appreciate any information you can give to us.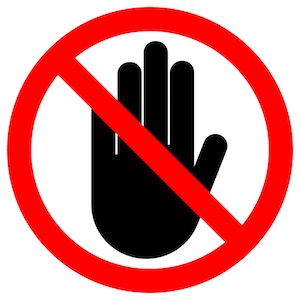 HERE'S HOW YOU CAN HELP:
1. If you are aware of any companies who sell Rhonda Allison products through unauthorized, third-party sources, please contact us immediately either through the RA Education Forum or directly at info@rhondaallison.com.
2. If you are an on-line Rhonda Allison retailer, please do NOT sell to anyone that goes by the following information:
JACQUELINE NGOMESIA (also given us the name Jackie Empowers and HENRY NGOMESIA)
5605 Glen Lake Ln
ORLANDO, Florida, 32808
jackierdesigns@hotmail.com
Jackieempowers@gmail.com
If you have any questions, please don't hesitate to call us and speak with an RA Educator, or reach out to us through the RA Educational Forum!