RA Specials
Throughout the year, Rhonda Allison offers special discounts on seasonal treatments, selected kits and products and new product releases. Be sure to login as a professional to purchase these items. Make sure to come back and check out our specials each time you shop!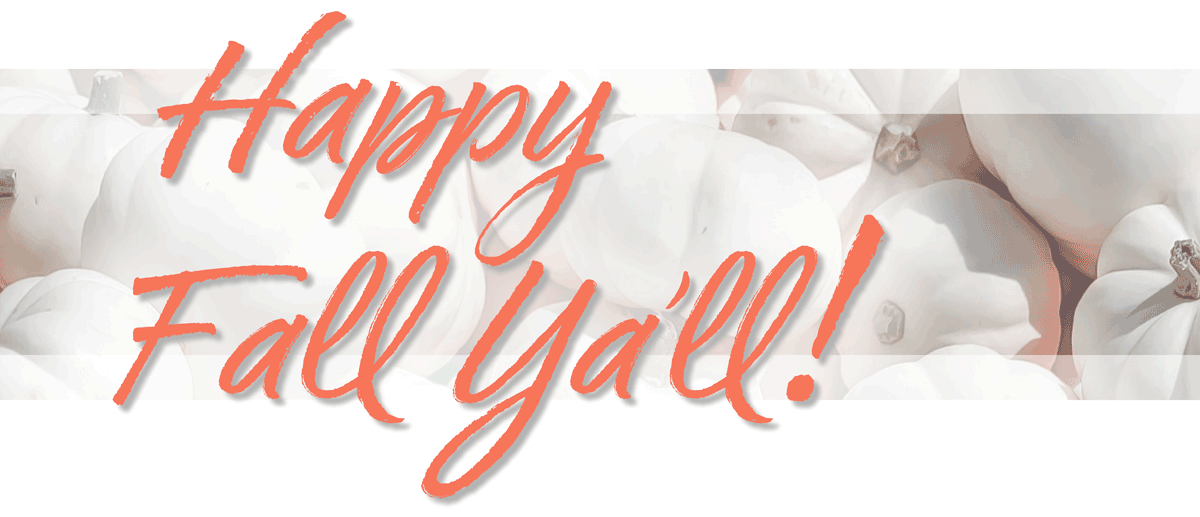 Pumpkin Specials Are Back
Repairing summertime damage is a huge concern and of course getting skin ready for the fun of the upcoming holiday season. Pumpkin is an excellent skin care ingredient to boost collagen synthesis, nourish, and tone pro-youth skin!


Give your clients a healthier, rejuvenated and brighter complexion this season!


Pumpkin Retail Specials are back!
Stock up and save 15% OFF on these fall favorites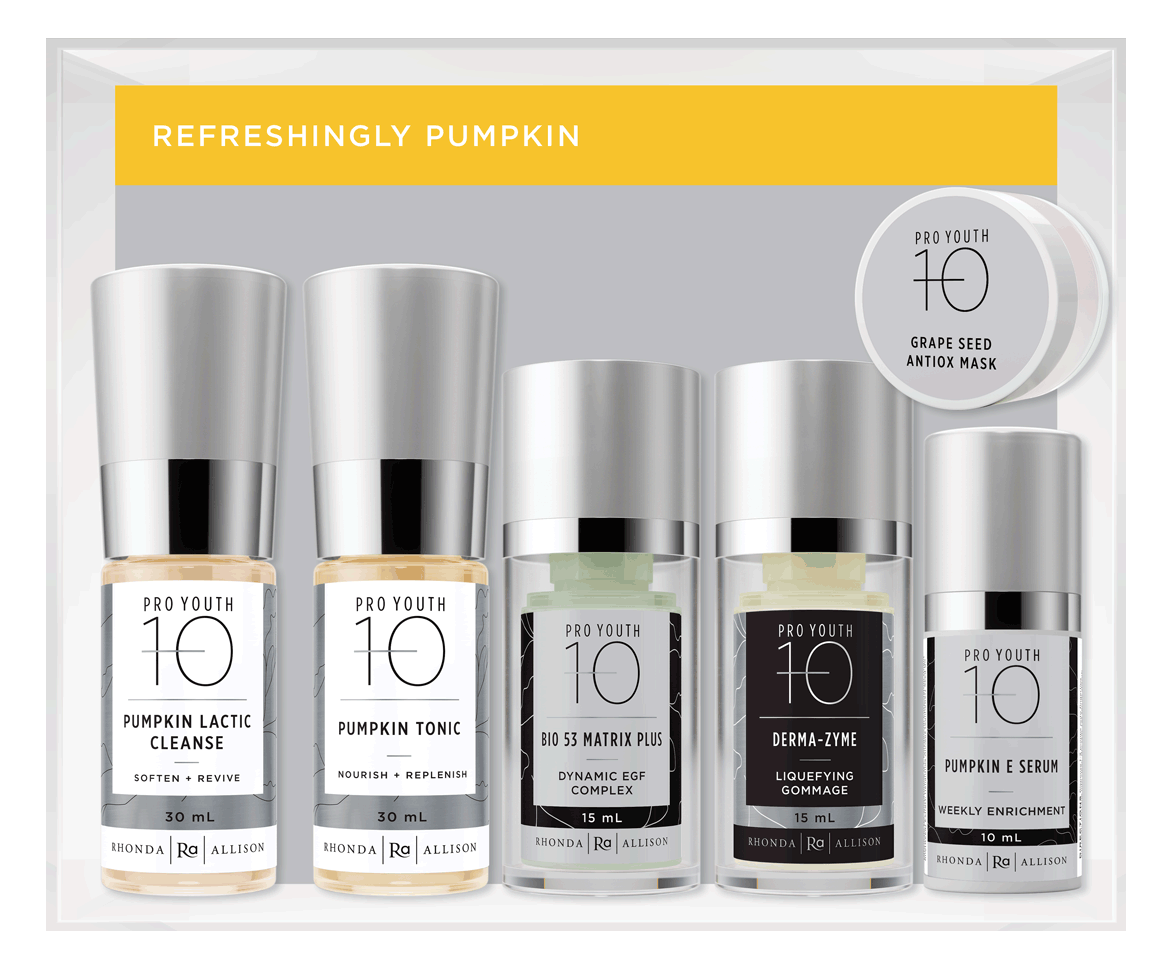 Refreshingly Pumpkin Travel Collection
Our Refreshingly Pumpkin Travel Collection provides potent pro-youth formulas in convenient petite sizes to protect skin from free radicals and environmental damage while supplying vital skin nutrition and reparative, healing, hydrating support for brighter, toned, luminous skin. A great option for try-me sizes to start your clients out on!
SPECIAL: $44 – suggested retail $110 each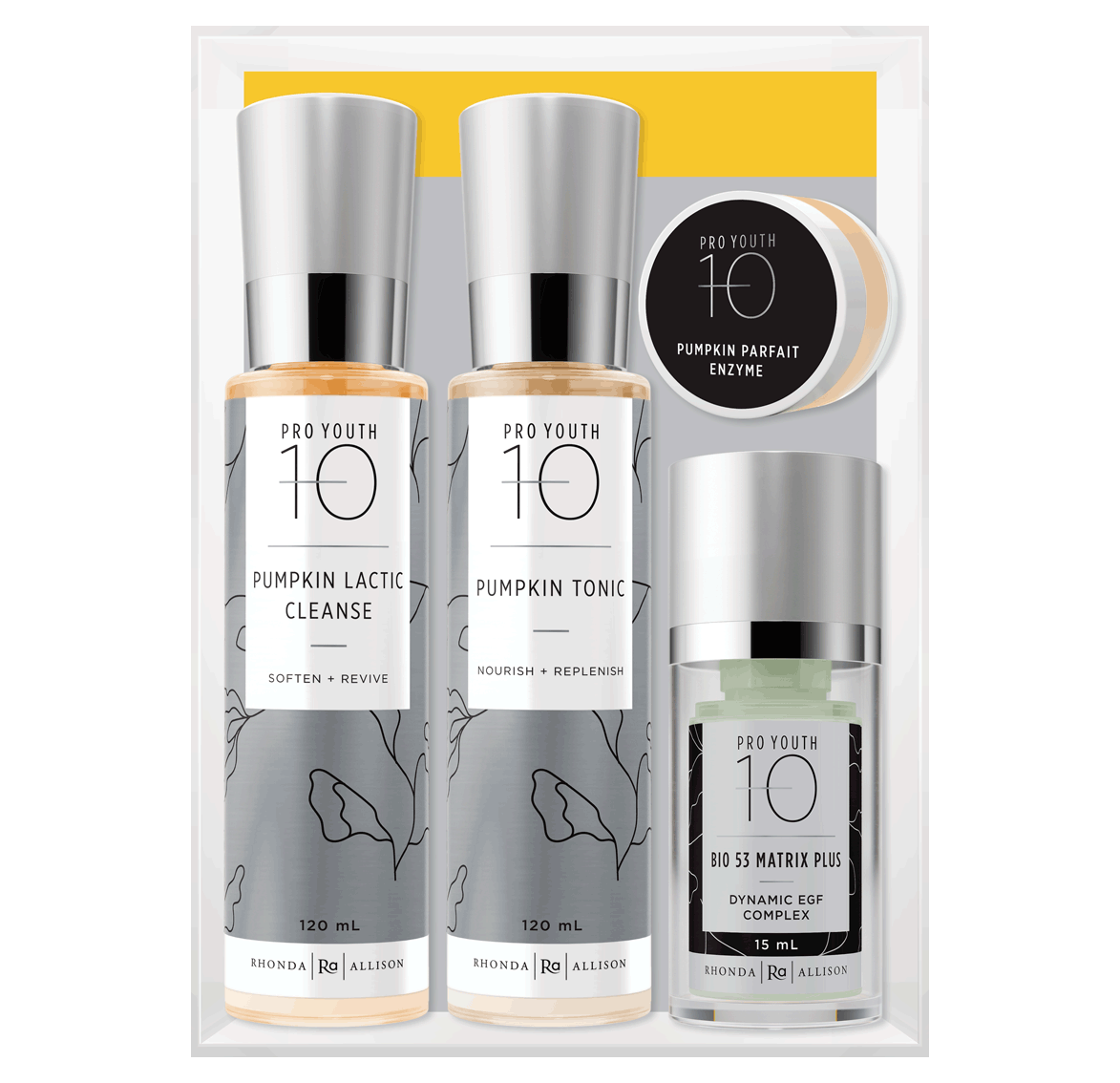 Refreshingly Pumpkin Essentials Collection
Always a seasonal favorite, Refreshingly Pumpkin - Essentials Collection is beautifully boxed and ready for your fall shelves. This high-end system is a potent anti-aging ally, protecting skin from free radical damage and supplying important nutrition and rejuvenating, hydrating support for healthy, polished, younger-looking skin.
SPECIAL: $55 – suggested retail $130 each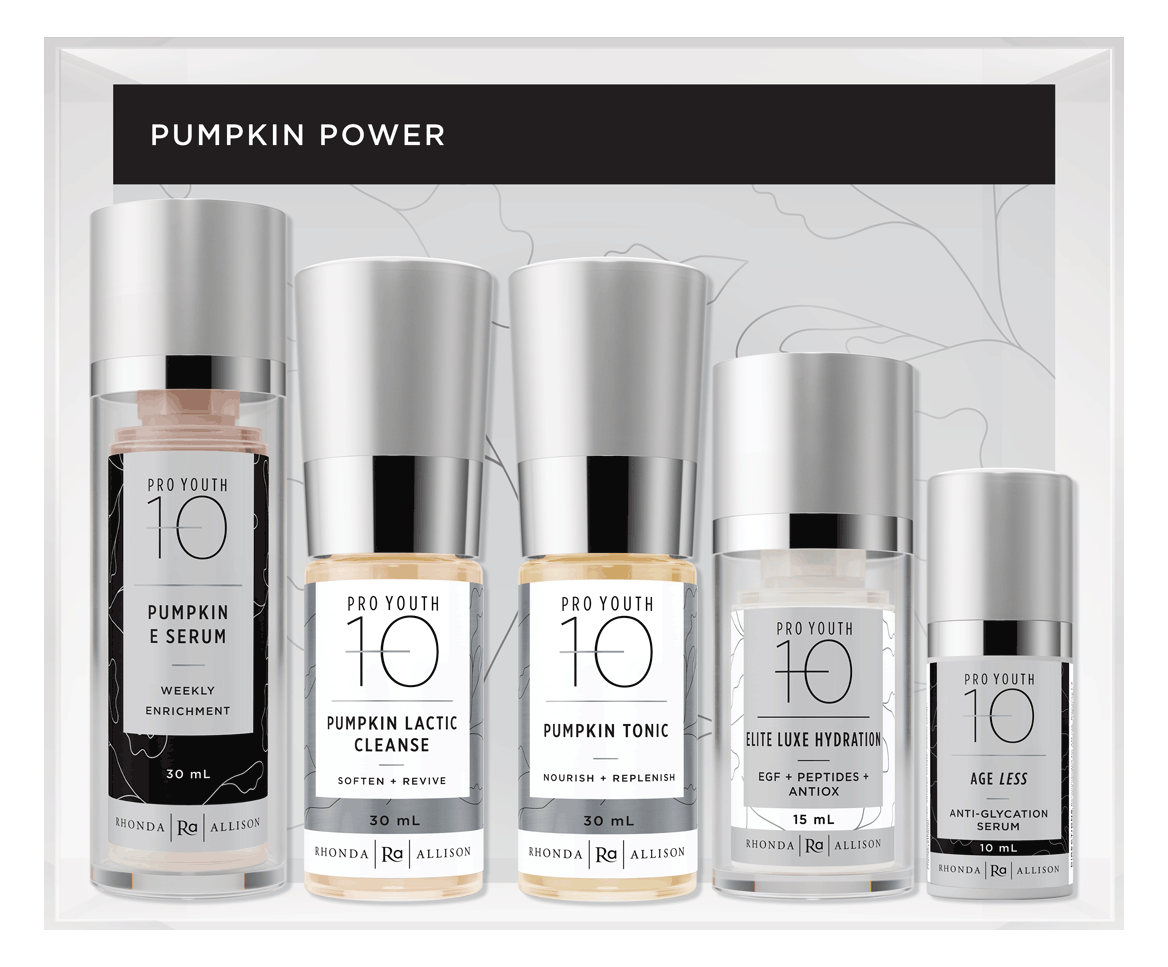 Pumpkin Power Travel Collection
Let the power of pumpkin work for you to plump away fine lines and hydrate for vibrant, younger-looking skin. Using powerhouse antioxidants to protect skin from sun-aging, we've added in the benefits of anti-glycation ingredients, powerful stem cells and age-defying peptides to make skin brighter, firmer and more youthful.
SPECIAL: $52 – suggested retail $126 each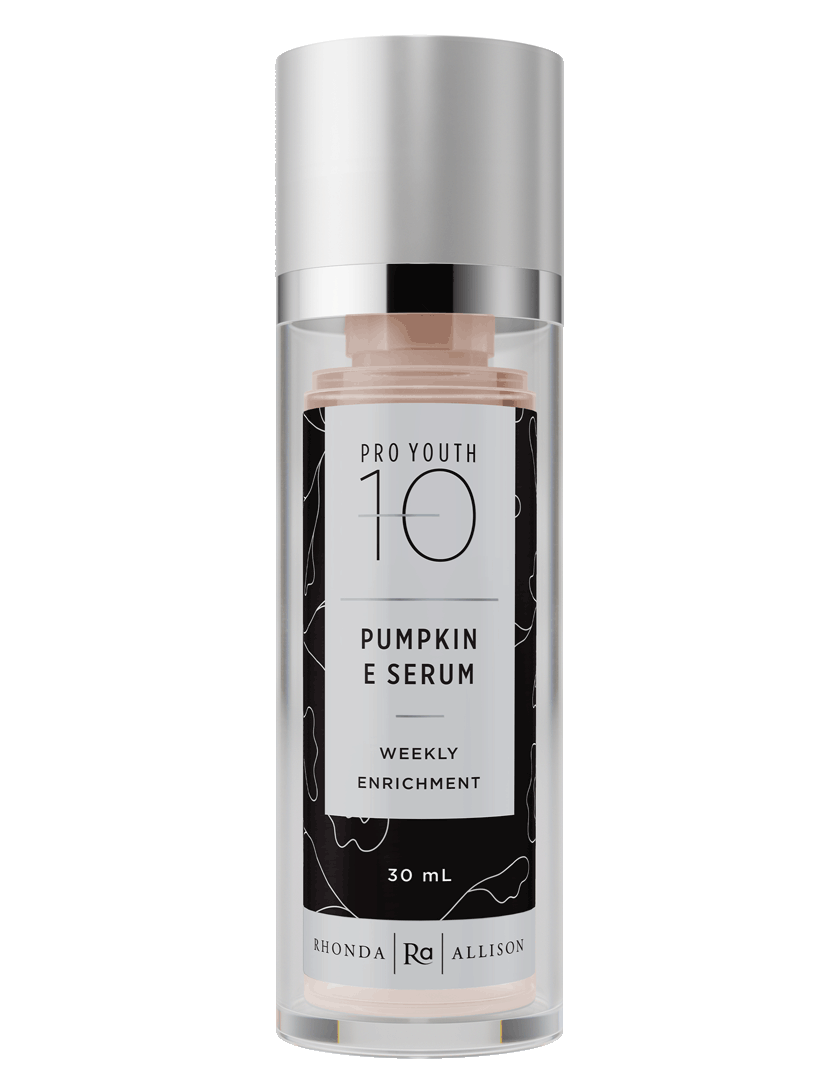 Pumpkin E Serum
Revive tired, dull, dry and lifeless skin with this concentrated blend of vitamin E and pumpkin seed oil. Boost oxygenation and increase cell protection and antioxidant support to reveal healthy, radiant skin! This weekly serum takes pro-youth skin to the next level.
SPECIAL: $15 – suggested retail $34 each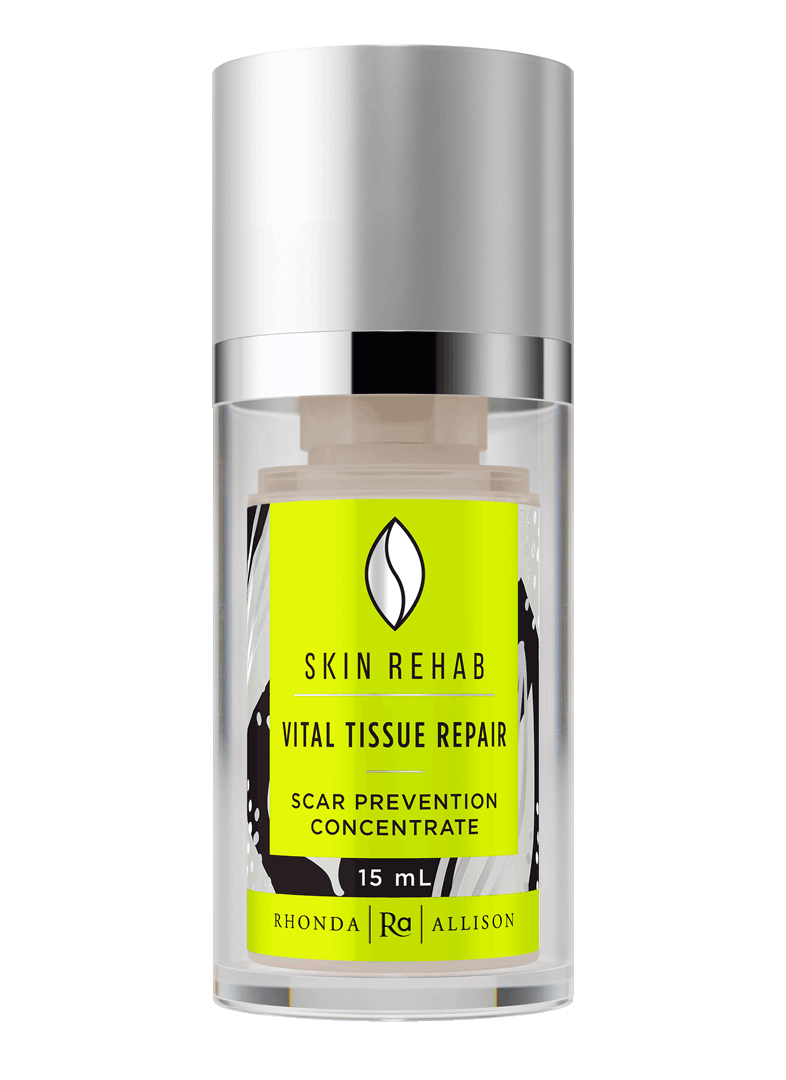 Vital Tissue Repair
This nutrient-rich serum restores skin immunity, prevents scarring and thickens skin tissue with a high concentration of vitamin E and pumpkin seed oil. Perfect to have in your medicine cabinet and apply to superficial wounds and after sutures are removed to promote healthy healing.
SPECIAL: $9 – suggested retail $21 each


Pumpkin Vitality Series
Better than a Pumpkin Spice Latte!
Looking for the perfect seasonal trio of treatments?
Rejuvenate skin with powerful pumpkin extracts and nourishing rich lipids! Promote the Pumpkin Vitality Series!
Click Here to download our Pumpkin Vitality Series Protocols



PRO SERIES SPECIAL
Save 15% OFF Your Favorite Pumpkin Products!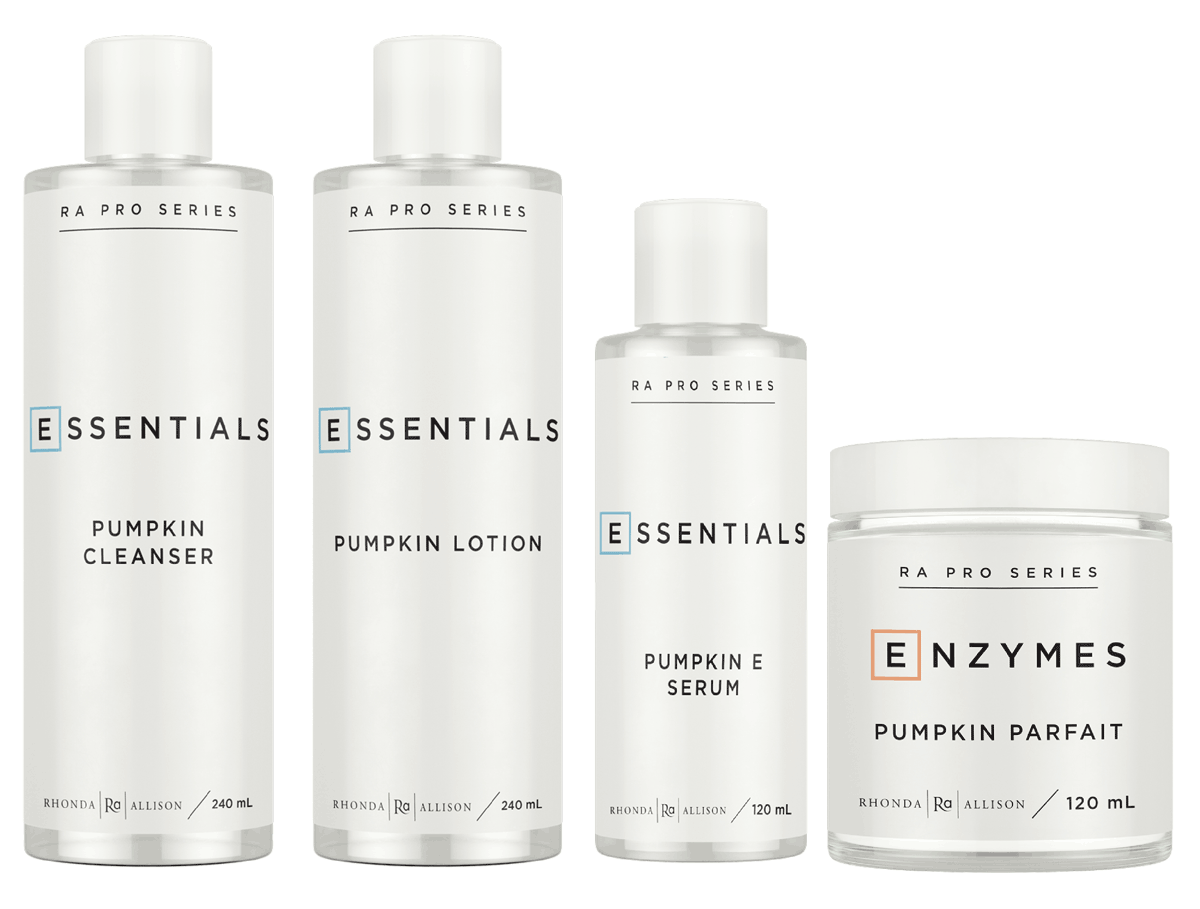 • Pumpkin Cleanser (240ml)
• Pumpkin Lotion (240ml)
• Pumpkin E Serum (120ml)
• Pumpkin Parfait Enzyme (120ml)
Pumpkin Vitality Marketing Card Bundle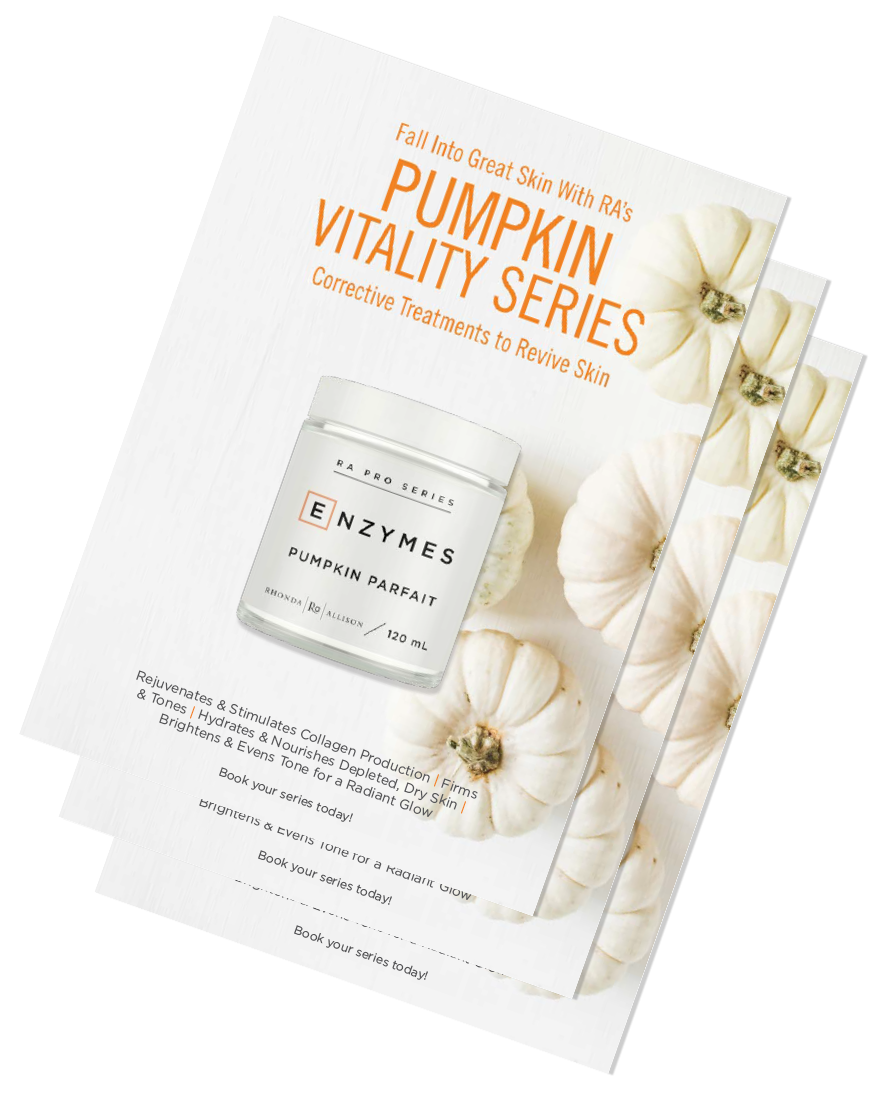 25-Pack on Sale Now - $10
Perfect to promote this series! Mail to your clients, display around your business.
Add these specials to your next order and be ready for Fall!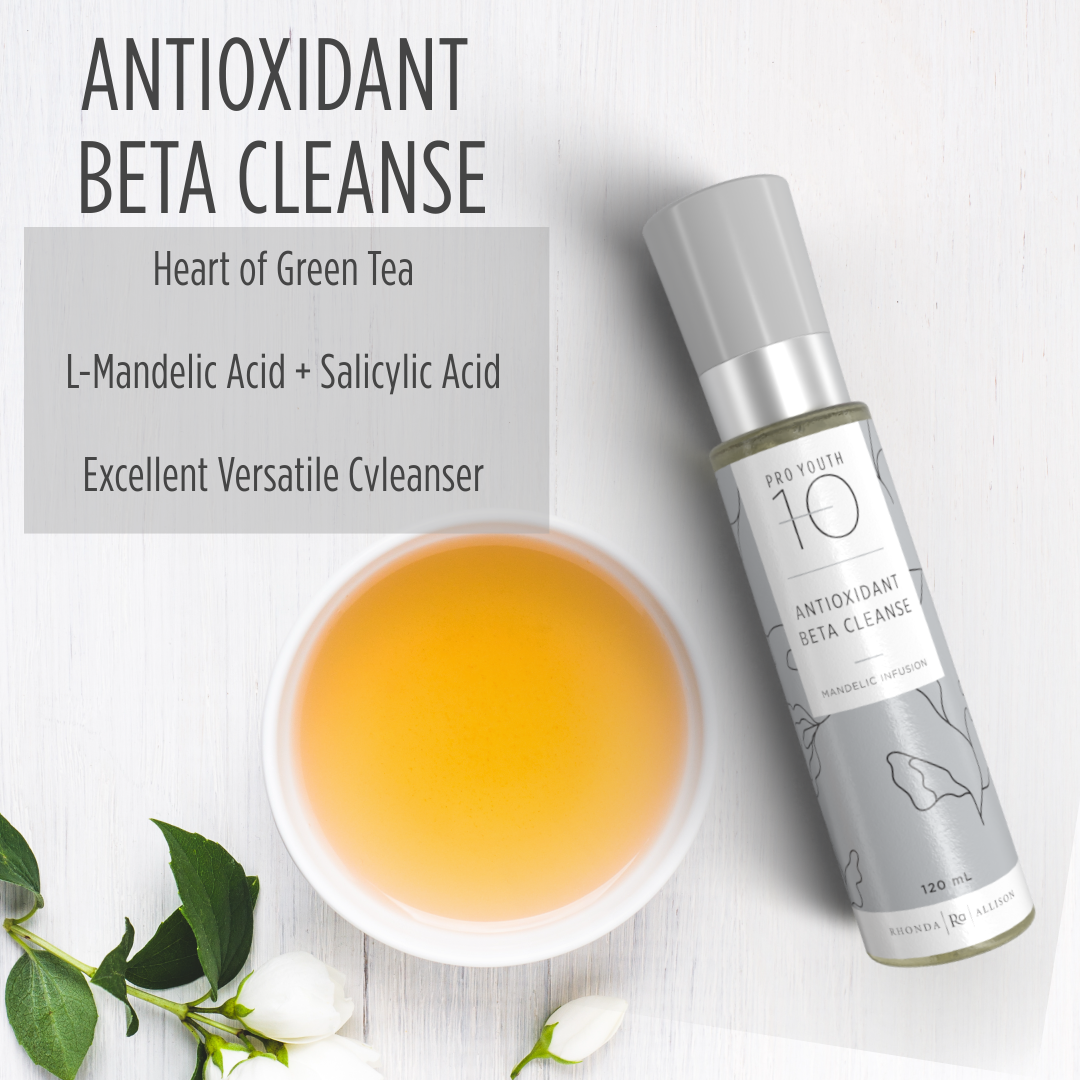 Our most versatile cleanser is on sale!
Antioxidant Beta Cleanse is powerful yet gentle and extremely effective for your acne clients

Stock Up and Save!!
Buy 6 Pro Youth Antioxidant Beta Cleanse, Get 1 FREE!!!
Must add 7 of either the 30ml or 120ml to your cart to see the discount apply.
SHOP NOW – links to https://rhondaallison.com/collections/ra-product-specials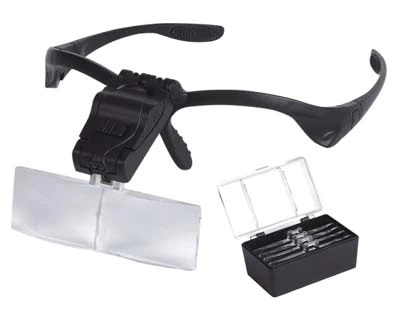 These lightweight glasses will assist professionals when performing tedious tasks where your eye vision needs to be magnified, like extractions, lash extension and permanent makeup procedures.
These can make more room in your treatment room too if you are feeling cramped!
Each set of glasses comes with the following:
Sturdy metal frame
Five lens-strength options
LED battery light
These lenses attach easily to the frames and can be angled depending on your task.