RA Specials
Throughout the year, Rhonda Allison offers special discounts on seasonal treatments, selected kits and products and new product releases. Be sure to login as a professional to purchase these items. Make sure to come back and check out our specials each time you shop!


Rejuvenates & Strengthens || Infuses Skin with Moisture & Antioxidants || Firms & Tones for
Pro-Youth Results || Nourishes & Replenishes Depleted Skin || Leaves Skin Glowing & Refreshed
RA's CHERRY APPLE GLOW SERIES provides all the holiday indulgence needed to renew skin and pamper your clients.
Candy Apple Peel
Kick-start your skin rejuvenation with our Candy Apple Peel. A light, firming peel with minimal down time, this is the perfect treatment to begin your holiday season.
Reduces Cellular Build-Up
Increases Collagen Production
Strengthens, Smooths & Tones
Cherry Glow Facial
Relax, renew and unwind with our Cherry Glow Facial. An indulgent spa experience that leaves skin radiant and ready for those holiday parties.
Enticing Holiday Aromas of Cinnamon & Clove
Provides Essential Antioxidant and Nourishing Support
Bathes Skin in Rich, Hydrating Luxury

Click here to download protocols for the Candy Apple Peel and Cherry Glow Facial.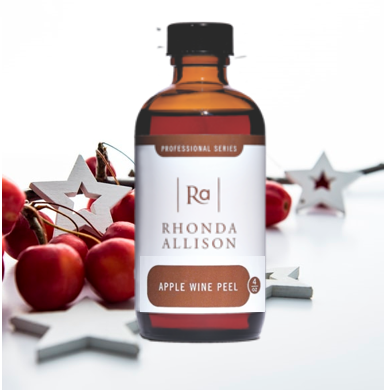 Featuring…
RA's LTD Edition, holiday backbar formulas.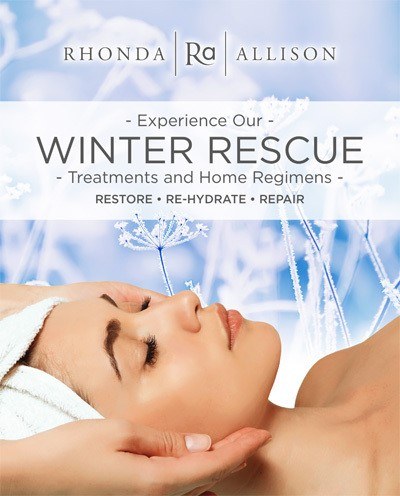 Jojoba Glow Cleanser
A unique brightening cleanser, Jojoba Glow gently lifts away dead skin cells without causing stress to the skin. Use alone or with steam and hot towels as a second-phase cleanse. Great for all skin types.

Provides deep-pore cleansing action with jojoba esters, cranberries and kojic acid.
Immerses skin with antioxidants and nutrient-rich support.
Leaves skin bright and supple while reducing trans-epidermal water loss.
Decadent Cherry Milk Mask
Just like a cherry parfait, this beautiful enzyme mask gently digests, exfoliates and hydrates while giving skin a taste of cherries and pure milk protein. Great for most skin types, including aging, dry and lusterless skins.
Offers firming, rejuvenating and hydrating benefits with a potent dose of antioxidant support.
Presents an enticing cherry aroma that fills the senses.
Gives skin a radiant, hydrating polish for a luminous, smoother complexion.
LIMITED-EDITION CHERRY APPLE GLOW BACKBAR SERIES (H19CAG)
SPECIAL: $110
Holiday treats for both the Candy Apple Peel & Cherry Glow Facial Include:
Jojoba Glow Cleanser 240mL
Decadent Cherry Milk Mask 120mL
Apple Wine Peel 120mL
Winter Rescue Counter Card (while supplies last)
Protocol for Peel and Facial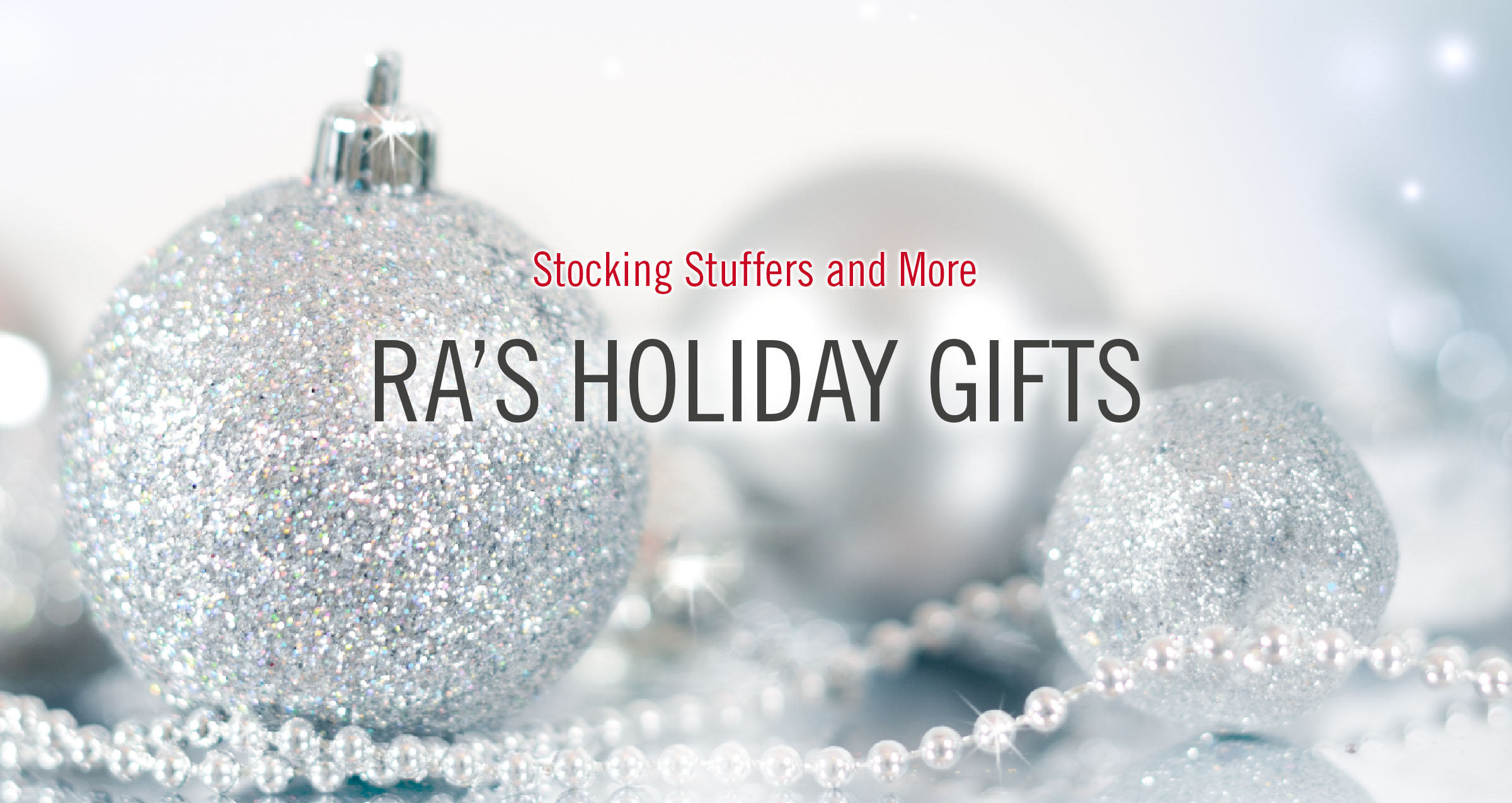 Let Rhonda Allison Be Your Holiday Shopping Solution!
What better way to market your retail than by filling your shelves with festive RA treats! Mini totes and luminous LIPS stocking stuffers, NEW mini concept collections, body and facial systems to keep skin sparkling, and don't forget the men with our tree-ready REDMethod kits.
Rescue Skin this Winter with RA's Seasonal Home Systems!
WINTER IRIDESCENCE (H19WI)
Special: Set of 3 - $110
Suggested Retail $114 each

The perfect gift to keep skin glowing through those dry, winter months. Leaves skin refreshed, hydrated, plumped using all the benefits of grape wine to provide potent antioxidant and tissue-building support for radiant skin.
Foaming Peptide Cleanser 120mL
Blushed Wine Gel 50mL
Grape Seed Hydrating Serum 30mL
Grape Seed Parfait Mask 15mL
Individual Kits Also Available at Full Price - $46 each (K174)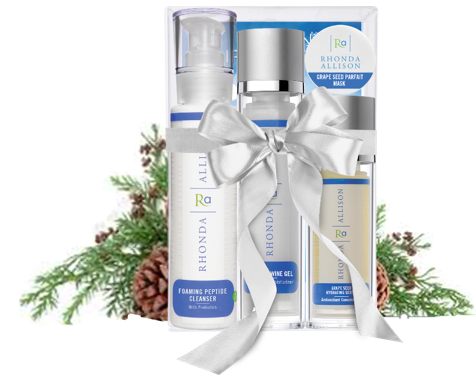 WINTER RESCUE SYSTEM (H19WRS)
SPECIAL: Buy 5/Get 1 FREE $105
Suggested Retail $52.25 each
A must-have during harsh winter weather, RA's Winter Rescue System is an essential gift for
anyone experiencing dry, chapped, irritated skin. Everything your clients need to renew,
rehydrate and heal!
Creamy Milk Cleanser 30mL
Infuse 7 10mL
Pro Salve 15mL
Cucumber Spritz 30mL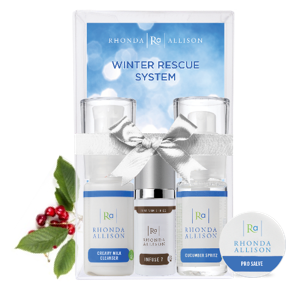 _________________________________________________________________
Are Your Clients Looking for Easy Gift Suggestions to
Kick-Start a Home Regimen?
RA PETITE SPA COLLECTIONS MAY BE THE ANSWER!
SPECIAL: Buy ANY 5 for $82.50 / Get 6th FREE
OR Buy Individually - $16.50 each

MINUS 10 - Mini Holiday Spa System (H19PMT)
Suggested Retail $40.25 each
Turn back the clock on aging skin! RA's Minus 1O Mini Holiday Spa System revitalizes and renews tired, lifeless skin with powerful antioxidants and deep, hydrating support. Skin will be left replenished, toned and restored for beautiful, younger-looking skin!
Foaming Peptide Cleanser 30mL
Grape Seed Parfait Mask 15mL
Chocolate Antioxidant Mask 15mL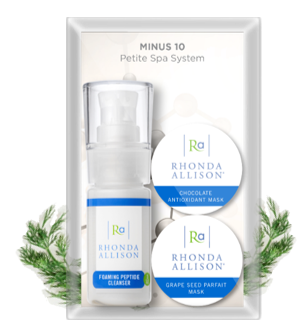 PIGMENTATION SOLUTIONS – Mini Brightening System (H19PPS)
Suggested Retail $40.25 each
There are many triggers to pigmentation – sun induced, hormonal changes and inflammatory responses. RA's Pigmentation Solutions Mini Brightening System is designed to kick-start the de-pigment process to promote a more even skin tone and provide deep hydration for glowing, radiant skin.
Skin Brightening Cleanser 30mL
Skin Brightening Enzyme 15mL
Milk Mask 15mL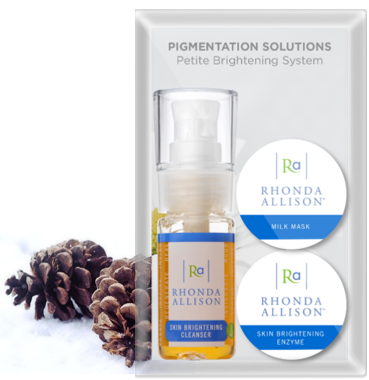 ACNE REMEDIES – Mini Clear Skin System (H19PAR)
Suggested Retail $40.25 each
Get clear results! Reduce bacteria, increase cellular exfoliation and sooth inflamed skin with RA's Acne Remedies Mini Clear Skin System and build your confidence with clear, healthy-looking skin.
Beta Green Tea Cleanser 30mL
Milk Mask 15mL
Perfection Clay 15mL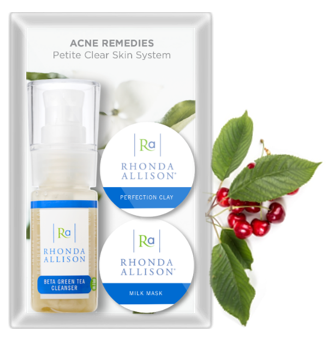 ROSACEA RESCUE – RR Mini Trio (H19PRR)
Suggested Retail $37.25 each
Providing soothing, healing support, RA's Rosacea Rescue Mini Trio is ideal for more sensitive, flushed, rosacea-prone skin. Return healthy-looking skin with the stimulating effects of wasabi and the antioxidant, antibacterial support of green tea for beautiful skin renewal.
Beta Green Tea Cleanser 30mL
Wasabi Mask 15mL
Milk Mask 15mL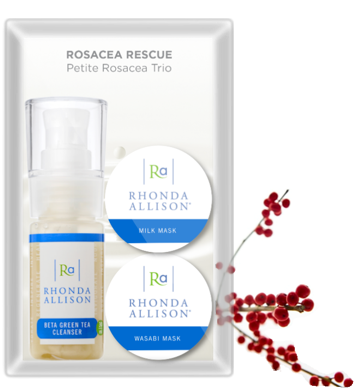 COMPROMISED BARRIER REPAIR – CBR Mini Trio (H19PCB)
Suggested Retail $40.25 each
A healthy barrier is the first line of defense when it comes to skin wellness. Resuscitate your compromised barrier and be on the way to optimal skin health with RA's CBR Mini Trio - gently removes cellular build-up, decreases inflammation and boosts hydration.
Creamy Milk Cleanser 30mL
Derma Peel 15mL
Milk Mask 15mL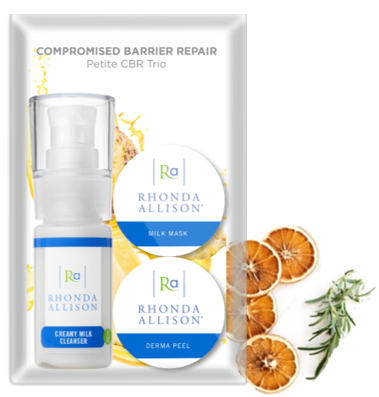 ______________________________________________________________________________________
For absolute indulgence, this fun gift idea is a must for every woman's list this holiday season.
THE PERFECT GIFT FOR CLIENTS TO SHARE AND ENJOY WITH FRIENDS!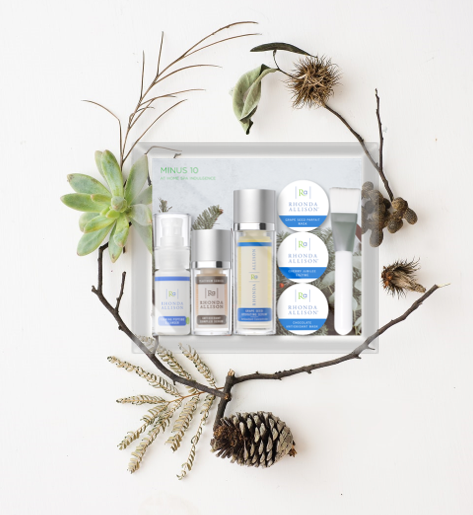 MINUS 10 AT HOME SPA INDULGENCE (H19HSI)
SPECIAL $40
Suggested Retail: $121.25 each
Relax, renew and indulge skin with a home spa experience. Clients will enjoy our decadent
masks while infusing skin with hydrating serums and pro-youth actives that will stimulate, firm and restore buoyant, luminous skin. System Includes an elegant spa brush for easy application.
Foaming Peptide Cleanser 30mL
Antioxidant Complex Serum 15mL
Grape Seed Hydrating Serum 30mL
Cherry Jubilee Enzyme 15mL
Chocolate Antioxidant Mask 15mL
Milk Mask 15mL
Small Spa Brush (1)
_____________________________________________

Beautifully boxed and ready for your holiday displays!
THIS IS AN AVANT GARDE, PRO-YOUTH GIFT IDEA FOR YOUR MOST EXCLUSIVE CLIENTELE
MINUS 10 YOUTHFUL SKIN COLLECTIONS
Address all the signs of aging with our comprehensive, anti-aging collection. Fine lines and wrinkles, crow's feet, crepey neck, puffy eyes, dry, lifeless skin will be a thing of Christmas Past. RA's Minus 10 Youthful Skin Collections, for both normal and sensitive skins, are the most intelligently designed pro-youth systems to date, offering skin a magical re-youthing transformation with a regimen that will simply melt away the years.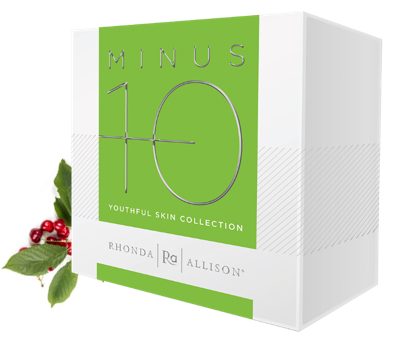 YOUTHFUL SKIN COLLECTION (KM10)
SPECIAL: $155
Suggested Retail: $434 each
AGE less 30mL
Peptide 38 30mL
Infuse 7 30mL
ChronoPeptide A 30mL
Eye & Lip Renew Serum 15mL
Sheer Tint Finisher 30mL

Includes (1) FREE RA Cleanser 30mL of Choice


YOUTHFUL SKIN COLLECTION FOR SENSITIVE SKIN (KM10S)
SPECIAL: $120
Suggested Retail: $375 each

C-Stem Cell 15ml
Infuse 7 30ml
Exotica Rhodiola 30ml
Mandelic Arginine Serum 15ml
SynErgy A Serum 30ml
Daytime Defense SPF30 30ml
Includes (1) FREE RA Cleanser 30mL of Choice
_____________________________________________

The Perfect Travel-Sized Stocking Stuffer Ideas for Your Clients
WHAT WOMAN WOULDN'T WANT THAT LUMINOUS HOLIDAY GLOW?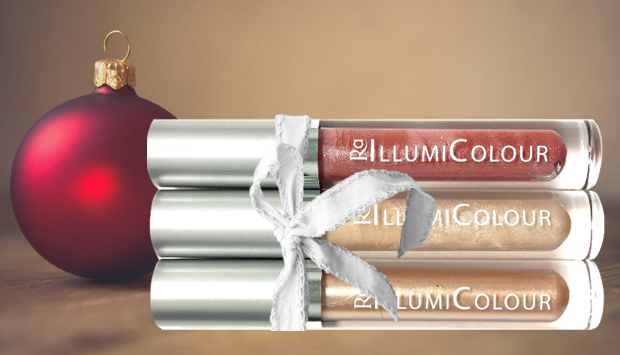 LIPS SHIMMER RESTORE (H19LSR)
SPECIAL: Buy 5 / Get 1 FREE $210
Suggested Retail: $91 each
Toast the holidays with RA's limited-edition shimmer glosses and Lustrous Lip Restore Serum for intense hydration, brilliant sparkle and soft, supple lips. Uses essential remedy oils for lip restoration, natural flower wax to lock-in moisture and pomegranate for antioxidant support.
Lustrous Lip Restore Serum
Sparkling Rosé
Champagne Shimmer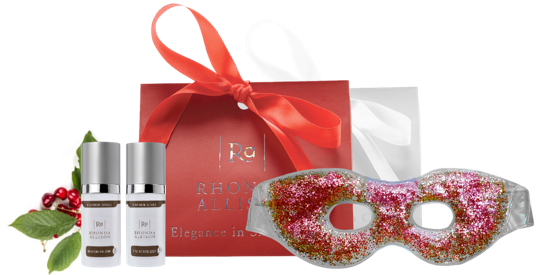 I.C.E. COLLECTION (H19ICE)
Intense Clinical Eye Collection
SPECIAL: Buy 5 / Get 1 FREE $100
Suggested Retail: $44.50 each

Relieve tension and bring back a sparkle to the eyes with this mini eye treatment. Provides cool, soothing relief and firms tired-looking eye tissue. With our glitter eye mask, this is a great gift that keeps on giving.
Eye Revitalizer 10mL
Moisture Eye-Zyme 10mL
Glitter Eye Mask
_____________________________________________

Give the Gift Every Woman Wants
SHOW OFF LUMINOUS, GLOWING SKIN FROM HEAD TO TOE – EVEN IN WINTER!
IC HOLIDAY MINERAL GLOW
SPECIAL: $65
Suggested Retail: $176 each

Available in five natural shades, select from either matte or our original, ultra-hydrating crème formulation. Pure minerals that deliver healthy antioxidant support and pro-youth results for a flawless finish. With the added benefits of wrinkle-reducing peptides to prep the skin and a specialized cucumber toner for added hydration, women will love the end-result!
System Includes:
IC Natural Mineral Crème or Matte Crème 30mL
Peptide Primer 30mL
Cucumber Spritz 30mL
IC Powder 9g
Natural Mineral Crème & Powder (or)
Matte Natural Mineral Crème and Powder available in:
Wisp (H19MPG-4C)
Bliss (H19MPG-1C)
Enlighten (H19MPG-2C)
Muse (H19MPG-3C)
Moonlight (H19MPG-5C)
Wisp – Matte (H19MPG-4M)
Bliss – Matte (H19MPG-1M)
Enlighten – Matte (H19MPG-2M)
Muse – Matte (H19MPG-3M)
Moonlight – Matte (H19MPG-5M)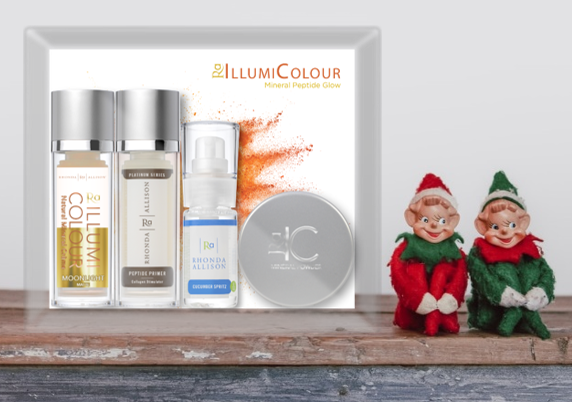 SPARKLING PEPTIDE BODY TRIO (H19SPB)
SPECIAL: Set of 3 - $120
Suggested Retail: $84 each
Keep skin soft and shimmering for those holiday parties and special occasions. Incorporating exotic ingredients such as bamboo, pearl powder and maca root along with peptides our LTD Edition Pink Pearl Shimmer Powder, skin will be left firm, fresh and glimmering. Apply with our beautiful crystal and rose gold kabuki brush for sultry, luminous skin.
Bamboo Scrub 60mL
Energizing Peptide Spritz 30mL
LTD EDITION Pink Pearl Shimmer Powder 6g
Includes one (1) FREE Rose Gold and Crystal Kabuki Brush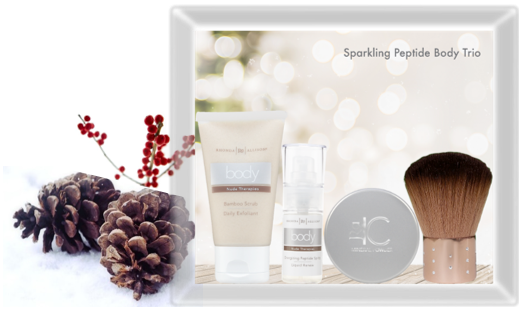 _____________________________________________

Holiday Solutions for Every Man's Skin REDMethod KITS
Deliver powerful outcomes for your clients. Believing skin care is not a one-size-fits-all,
REDMethod uses a simplified approach with bold, simple solutions.
Simple steps – maximum results!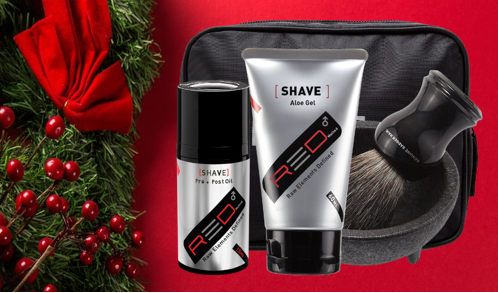 Packaged in convenient travel bags, our skin care systems have been carefully put together to treat everything from aging to acne and puffy eyes to the perfect shave. Men love the feel and aromas as well as the end result!
REDMethod Travel Essentials / 20% OFF (RK13, RK14, RK15, RK16)
All Other REDMethod Kits / 25% OFF