RA Specials
Throughout the year, Rhonda Allison offers special discounts on seasonal treatments, selected kits and products and new product releases. Be sure to login as a professional to purchase these items. Make sure to come back and check out our specials each time you shop!


Summer Sized
Retinal Clear

Every skin needs a dose of vitamin A and especially acne lesions. Bring healing and nourishment to inflamed acne. Retinal Clear is excellent to use in wound-healing stages of acne lesions and to support bacteria clearing during warmer months. Perfect for young, sensitive skin and scarring prevention. Remember Retina A was originally discovered for acne!

Available now for a limited time in a smaller size. It's the perfect dose to get through the summer.
Retinal Clear - 15ml AR209
On Sale: $30
Suggested retail $75
Uses encapsulated retinaldehyde, mandelic acid and plant-based stem cells.
Increases healthy cell turnover and supports dermal replenishment.
Reduces hyperkeratosis and inflammation.
Provides vital nutrients to nourish acne-prone skin.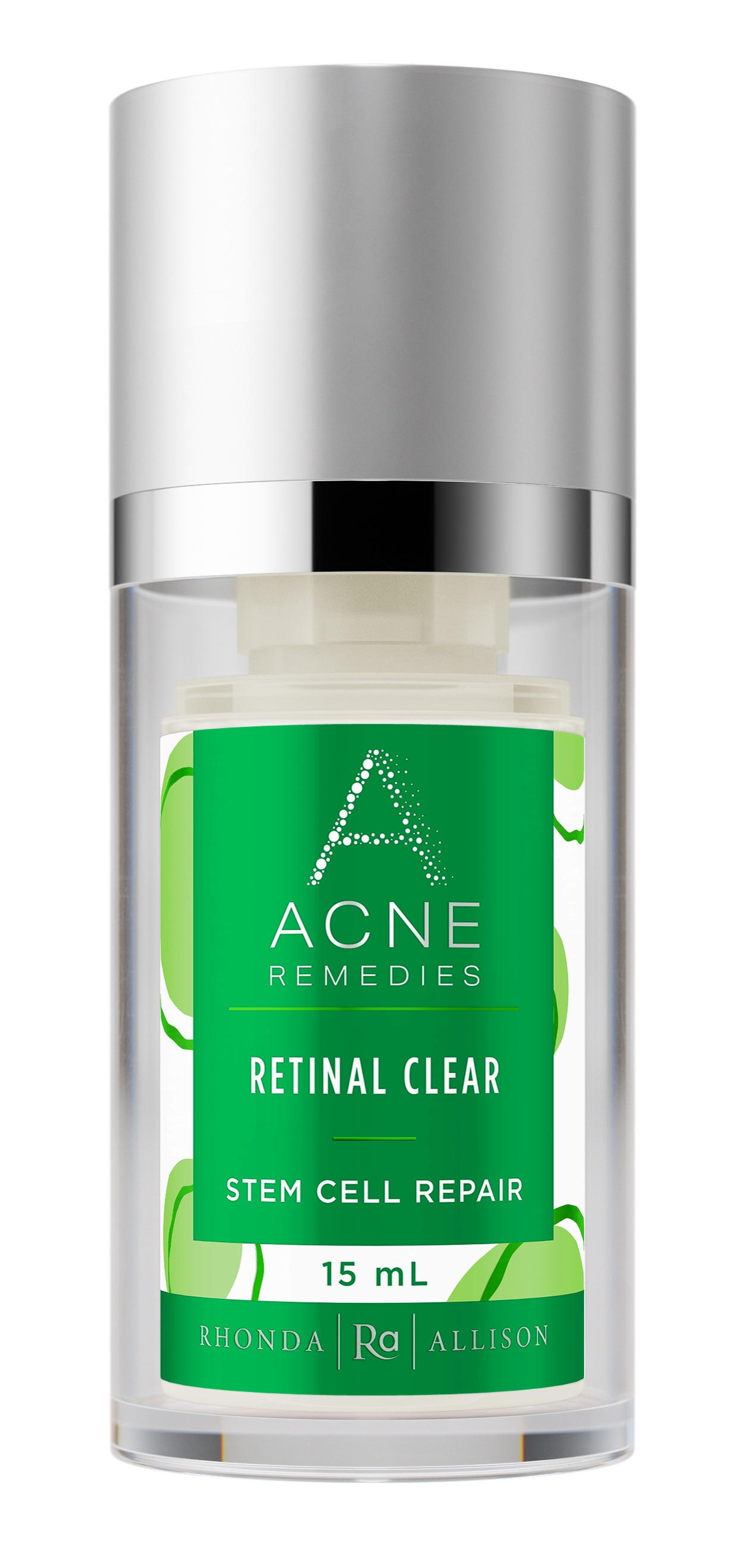 LIMITED TIME OFFER!
20% OFF RA SPECIALS
We are always working to bring you the freshest product using only natural ingredients as preservatives. We have a few formulations that have a shorter shelf life and we would love to pass along some savings to you!
RA Pro Series - Bromelain Enzyme Paste
A potent blend of enzymes + salicylic acid
Great for all skin types, especially acne and rosacea
Perfect for improving skin clarity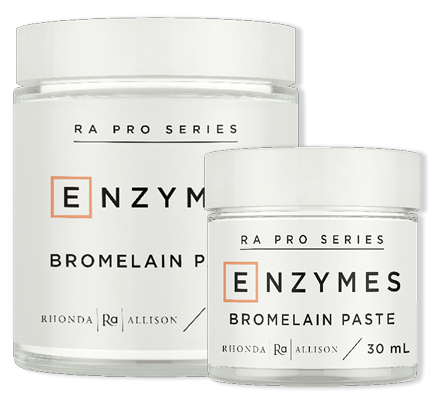 Pro Youth -10 - Peptide Mito-Protect
3 biomimetic peptides + antioxidants
Plump fine lines, increase hydration
Excellent to use prior to applying makeup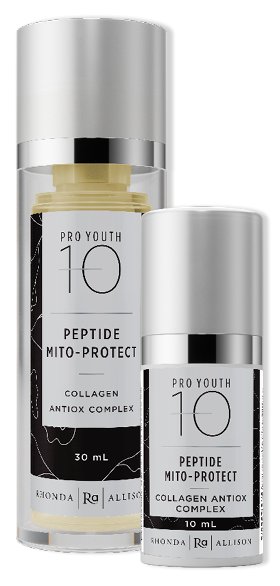 Compromised Barrier - Peptide Collagen Complex
A non-irritating age-defying peptide blend
Potent antioxidants to protect vulnerable tissue
Increases hydration, stimulates collagen, smooths fine lines

Be on the lookout for additional ways to incorporate these discounted formulated into your treatment room and introduce to your clients.

Click to save 20% off today


All Purpose Cleansing Pads
Are soon getting a new name and category!
Why? To better reflect the performance, intent, and benefits of this formula. Using the same great formulation, APCP will be moving to the Tonics & Toners category and will soon be known as ALL PURPOSE TONIC PADS – Clarifying Wipes.

These quick, easy-to-use pads are a great way to wipe away bacteria, excess sebum and residue to refresh and tone skin. Ideal to use for excessively oily, bacteria-prone skin, apply after extractions during professional treatments to prevent bacteria from spreading.
Here are some great selling points for your clients on how to use these versatile clarifying wipes:
Recommend post-workouts and athletics where sweat and other toxins can create blemishes.
Use for wiping down equipment such as helmets, baseball caps, chin straps, etc. to eliminate bacteria.
Pair with Hyaluronic Tonic and eZinc Protection SPF22 for a quick easy regimen.
Apple to face after cleansing for toning and additional antibacterial support.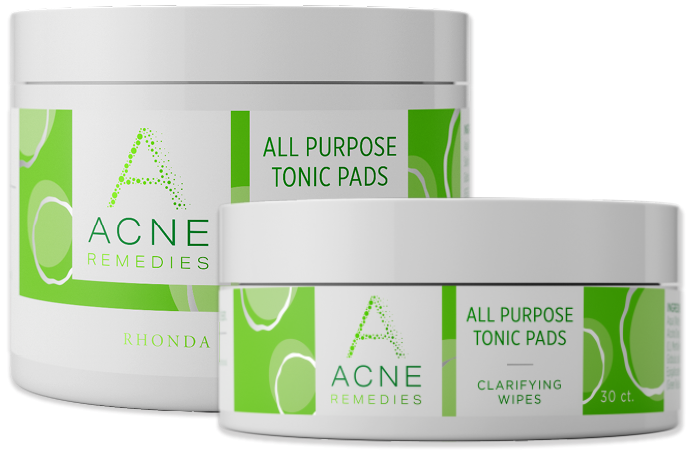 Limited-Time Offer!
40% off eZinc Protection SPF22
As some of you may be aware, the FDA has made some recent changes to SPF regulations. As always, RA tries to offer you the freshest products possible and we were able to get one grandfathered batch of eZinc Protection SPF22; however, they only gave us a one year shelf life. As a result, we have inventory that is going to be expiring soon.

The good news is we've decided to pass along some savings to you on eZinc Protection SPF22 that will expire between March and May of 2022. Based on our testing and past with this formula, it can continue to be used for another 6 months, but that is entirely up to you on extending this for yourself or clients

An enhanced formula favorite, eZinc Protection SPF22 is a light, fast absorbing cream that leaves skin hydrated and protected while providing healing, soothing support. Containing a unique nanostructure that allows for clear, transparent dispersion, this anti-aging mineral emulsion may be used day and night. Especially beneficial for more oily, thicker, problematic skins.
• Zinc Oxide – a natural, physical block for UV protection; promotes healing and antimicrobial support.
• Tetrahydrocurcuminoids – bioactive antioxidant compounds from curcuminoids (components of turmeric) that deliver natural UV protection and minimize free radical damage.
• Bisabolol Complex with White Ginger – studies have shown the synergy of white ginger and bisabolol extracts inhibit increased levels of interleukin and prostaglandin E which occurs when the skin barrier is disrupted, and skin irritations develop; provides strong anti-inflammatory and antioxidant support.
• Porphyra Umbilicalis (Red Algae) Extract – the mycosporine-like amino acids (MMAs) extracted from red algae protect against premature aging and photo aging induced by UVA irradiation.